Kipchumba Murkomen is not a happy man after he tried to mock farmers. The Senator, who was accused two years ago of getting close to NYS, claimed he had supplied maize to NCPB but has not been paid. He pretended to be on the side of farmers.
"Six months ago I delivered my maize to NCPB. Until now I haven't been paid. From next year I won't plant maize again. I have no contract with anyone to feed him/her with Ugali. I am moving to avocados. It's time for the farmer in me to think profit first",he posted on Facebook.
Few minutes later, Kenyans told him off.No single follower spared him,in unison they mocked him with strongest words possible.Murkomen felt the heat and is about to delete the post.
Here are some of the sentiments from his followers
Eugene The case of the pot calling kettle black. Murkomen kindly stop mocking farmers
Bettzeki Kipngetich Chepkwen I had to confirm this account thrice.
I mean Murkomen,the man i used to listen to on Aljazeera,has gone this mad or you're drunk with power?
You mean while farmers are looking unto you guys for solving this manace youre throwing the towel ..This is stupid of you Sen.Kipchumba..This is a reckless statement!!!!
Pwooooot
Ken Gatimu The names mentioned in this maize scandal explains your silence.
Stop pretending to be a victim.
What a disappointment.
Mike Maina Are you sure that you have not been paid?
In French we say…'wahūna humbīra nda' .
Saying that you have no contract with anyone means alot.When most people get up There,when most people get more money than they ever expected,pride sets in.
We are waiting for the list of prominent people who were paid by NCPB then we can pick it from there.
Dan Muhia Ruto should be careful on all this scandals, it's not coincident they are leaking to the media when Opposition termed Ruto as Kenyan enemy number one. Raila is quite with reason he probably don't want to be blamed for leaks to gain political mileage by depicting Jubilee as corrupt(which actually it is)
Uhuru is hiding under "Big 4 agendas" to salvage his 10 years "legacy".
The person losing most here in all these is us Kenyans and Ruto politically
But Ruto can take the opportunity as a stepping stone to secure 2022.
One agenda. He personally lead the war on corruption, he lose close Ally's but he will win the trust of Kenyans. Sonko didn't have support of the king but he won coz people loved him. Politics are changing world over, people are now able to see, hear and analyze issues for them selves . Ruto should launch an RRI on corruption and that will be enough campaign for 2022.He got all state machinery at his disposal.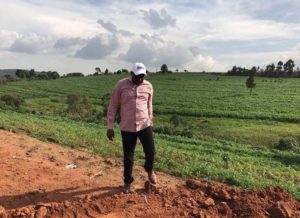 Gabriel Gabu Wanga What are you trying to do..!!!.. ama wewe ni mmoja wa wale wasee wanajiita "Cartels "..?,are you trying to look for sympathy, just incase your name will appear in a wrong list!!!?
Maonda Martin I had deep respect for you and your team because i believed you had the interest of the farmers at heart only to be proved wrong first your name was mentioned in the nys season ine scandal.i suspect you are also involved in the recent and others yet to be known.maybe you became more wise this time round and used proxies unlike how you did the other time..but worry not mheshimiwa..we the voters are the ones to be bkamed for electing thieves whi loot and loot every thing to the last coin.i pity the genuine maize farmers who got shortchanged…such stupid actions fro. The political elite one day will come to an end
Kibet Tigit I have always said that Murkomen does not and will never have any interest for the kalenjin people, don't play games with the cries of our farmers. But let me tell you mpanda ngazi ushuka, Endelea kuchekelea wakulima
Jonathan Jasminum Jonathan Sasa ona huyu…..instead of solving your people's problems by demanding accountability, u now become selfish…..so should ur people also plant avocados… It's so shameful
Geoffrey Kiboss You parrot alot about 2022.And this how you lead. Are we suppose to follow suit and plant avocados. My friend we had faith in your administration, but of late, we feel used n damped. How is this happening under your nose. Or are you part and parcel in the all saga. Majority leader.what a shame!!!
Erastus Kipkurui My bro what happened to kusema na kutenda slogan. Our Deputy uses the words the ' government is planning' while our president only launches and commissions project. I have not said anything. But bring back my'kutenda na kusema…..,' hee