There's a new smartphone everyone is rushing to buy. This week over 1000 Kenyans made orders and have been supplied with the same. I also want to inform those planning to buy a cheap but quality smartphone.Viwa is the new phone I am talking about.
This phone arrived in Kenya 3 weeks ago and only a few of them are still available in stores. What's interesting is that though it costs Ksh 3, 000, its features are similar to that of Ksh10, 000 phone.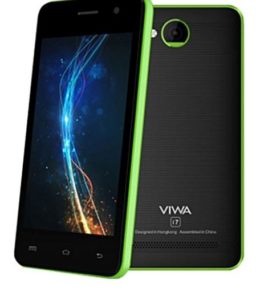 Here are the features:
Screen size: 4.0 inches
OS: Android Marshmallow
Main camera: 2.0 MP, Front of the camera: 0.3 MP
Internal: 8GB, RAM: 512MB
Capacity: 1500mAh
The most interesting part is the internal storage capacity which is 8GB.We also focus on the battery and operating system. We always warn Kenyans against buying any phone that's not designed with Android.
If you have Ksh 3,000 to spend on a phone,Viwa is the best phone to buy.You can get more information here.