Mr Nishal is the man who's conning Kenyans by pretending to issue Smart Driving Licence. According to the police,the man has conned several Kenyans and gone into hiding.
The National Transport and Safety Authority has warned Kenyans against sending money to the man whose numbers are 0722795103 and 0786883500.The body urges citizens to visit its offices if they need Smart Diving Licence.The following is the warning issued by NTSA and the Police:
"NTSA Advisory on the Smart Driving Licence
The Authority wishes to inform members of the public that NTSA does not transact its services through any individual and Mr. Nishal ( mobile number 0722795103/0786883500 ) is unknown to the Authority. He is not authorized to transact on behalf of NTSA.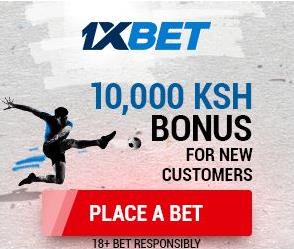 We urge members of the public to report such persons to the Police or to the nearest NTSA offices.
Members of the public are also advised that the Authority issues Smart DL to those seeking duplicate driving licences ( for lost or defaced DL)
To replace a lost or defaced DL, one is required to:
Open a free TIMS account on www.ntsa.go.ke. When opening the account, ensure all the information provided is correct and if you experience any challenges, contact the nearest NTSA office for assistance. Do not disclose your personal details to any party.
NTSA shall not be responsible for any transactions within your TIMS Account.
Visit any of the following NTSA offices for the Smart DL application and personalization process.
The offices are :
MVI Likoni Road ( Nairobi),Nakuru,Mombasa(Imara Building), Kisumu,Kisii,Machakos,Eldoret,
Thika and Nyeri offices.
During the application process, the system will generate an invoice of Ksh 3,050. All payments shall be made online. NTSA does not accept any cash payments. The validity period for the DL will be 3 (three)years.
On completion of the application process, one will be advised when to collect the DL.
For more information contact us via our free NTSA app available on Google Play Store or [email protected]"