Sportpesa Mega jackpot results are out and according to the company, no one correctly predicted 17 matches.
The sports betting company announced yesterday that the best bettor earned Ksh 746,805 after he correctly predicted 14 games. The second best correctly predicted 13 games and earned Ksh 113,003.
The jackpot amount was Ksh 153 million and after the results, the new figure is yet to be announced by the company.
Each week we shall providing free betting tips and as usual we correctly predict over 10 matches.Be glued to our site and one day you'll win big.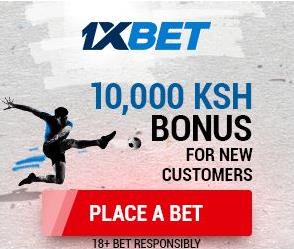 If you need accurate predictions ,visit Gogutaa via this link