Holidays are meant to be experienced to the fullest and you don't really need to break the bank to travel and have fun. Speed tourism is especially catching popularity among millennials, where you get to travel to a destination over the weekend and you are back in time for work on Monday. The best part about this kind of travel, you save a lot on the accommodation expenses since you don't really have to sleep.
International destinations such as Dubai are close enough from Kenya to save you time and money. Only six hours away on a direct flight, the city offers world class get away experiences that you can take advantage of. Below is a one-day itinerary for those daring enough to live life on speed.
Breakfast
If you take the last flight out of Nairobi on Emirates, you leave the city at around 11pm and you will be in Dubai by 5am, before time for breakfast.
Save: For an affordable breakfast that boasts large portion sizes, and organic, local produce wherever possible, head to the Surf House Dubai, where breakfast is kept casual but the food quality (and smiles!) are taken seriously.
Spend: Clinton St. Baking Company is famous for its stacks of incredible pancakes, and its fried chicken and waffles that feature on the all-day breakfast menu – and if neither of those float your boat, the egg-based dishes will leave your mouth watering too. Bonus: Everything here is also organic and of the best quality.
Morning Activity
Save: Rent a stand-up paddleboard from the Surf House Dubai and head onto the water for a light workout that also promises you one of the best views of the Burj Al Arab – directly from the water – and some unforgettable holiday snaps on the beach.
Spend: The Burj Khalifa isn't just beautiful from the outside – it's also absolutely worth seeing from the inside and heading into the building is a memorable experience for the viewing deck alone. Ticket prices differ depending on which package you choose, how old the guest is, and how you book (online vs. in person).
Lunch
Save: One of every Dubai resident's go-to's, Zaatar w Zeit restaurants are found all over town and are a quick, cheap, and easy way to pick up a delicious (and relatively healthy) meal.
Spend: Head to Jones the Grocer for a tasty, healthy, and delicious meal that uses the best and freshest ingredients they can get their hands on, in a glamorous café setting that goes far beyond the average.
Afternoon Activity
Save: Rent a car and drive out to Hatta for the afternoon. It's only an hour away, and once there, it's abundant in stunning natural beauty. You can hire kayaks or paddle out onto the water and take a picnic with you for when hunger strikes. Don't forget the camera!
Spend: Curious about what it might be like to experience a rainforest in the desert? Head to The Green Planet, you'll get to explore three storeys of this green paradise, home to more than 3,000 different flora and fauna. There's plenty of interesting educational facts to be found also – and the natural light is excellent for a selfie.
Dinner
Save: Ravi Restaurant is one of Dubai's most famous destinations for Pakistani food, yet it's not at all a costly one. The food here is delicious, affordable, and always reliable. It's a must-try.
Spend: Peruvian food has found firm footing in the Dubai dining scene, and there are few better places to enjoy this cuisine than at Coya at the Four Seasons Jumeirah. Not only is the food delicious, but the atmosphere of this restaurant is celebrated by all those who visit – and the décor practically begs for an Instagram photo.
Evening Activity
Spend: Dubai is famous for its beach clubs, and they're not just covetable destinations during the daytime. Heading to one for a few post-dinner drinks in the evening typically promises an excellent evening of people watching, dancing, and good tunes, and two of the best places to enjoy this are Zero Gravity and Nikki Beach, both with mid-to upscale crowds who are well dressed but there to enjoy a good time.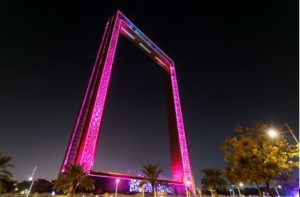 Stay and Sleep
Save: Set right in the heart of Dubai's historic Al Fahidi district, just steps away from some of the city's best attractions, from Dubai Museum, to the Creek and the Sheikh Mohammed Centre for Cultural Understanding (not to mention within walking distance of a metro station), the Orient Guest House is a tranquil – and affordable – hideaway. This little boutique-style guesthouse has 10 rooms decorated in a traditional Arabian style, and the entire house feels like a home from a bygone age – complete with a majlis area and courtyard for weary travellers to relax in. Nearby, the XVA Hotel offers a similar feel with a more artistic slant – it's connected to a gallery – whereas if you're looking to stay in the busier parts of the city, the Rove Hotels are an excellent option that offer contemporary surrounds at affordable prices in key areas across Dubai.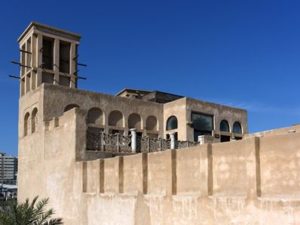 Al Fahidi District: One of the oldest heritage sites in the city that offers an enchanting glimpse into a bygone era of Dubai.