Job Title:          Temporary Research Assistant Supervisor  -Qualitative Research (4 Positions)
Reports To:      Technical Monitor
Location:          Samburu, Isiolo, Tana River and Marsabit
Job Summary: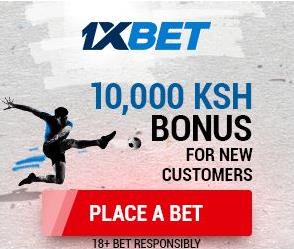 The purpose of this RFP is to solicit Data Collectors specializing in qualitative research to collect qualitative data examining how household economic strengthening interventions influence the sustainability of outcomes for IMARISHA program graduates.
The goal of this study is to inform the development of graduation guidance for USAID OVC programs on components and sequencing, the development of graduation benchmarks, and the prevention of household-level backsliding
Primary Objectives:
Assess sequencing of economic and non-economic program components, their potential interaction effects, and participant perception of how sequencing affected outcomes
Identify economic outcomes associated with overall sustainability of wellbeing measures to inform future benchmarks
Identify household characteristics and program components associated with backsliding or sustainability of graduation outcomes at the household level
KEY RESPONSIBILITIES:
Complete and pass the test for the online FHI 360 research ethics training curriculum
http://www.fhi360.org/sites/all//libraries/webpages/fhi-retc2/index.html
Participate in a 4-day training Work with representatives from 4Children to introduce study to the communities Conduct up 16-20 HH interviews (1 hour in length) with APHIAplus IMARISHA participants. Data collectors will coordinate with community health workers who worked on the program, travel to the HH, introduce the study, conduct informed consent, conduct the interview, and transfer audio file and data to supervisor. Data collectors will compile daily field notes on all data collection activities and transmit these notes to Lead Consultant daily. Transcribe all interviews in English Maintain data confidentiality and manage data according to procedures as described in the study protocol abide by any required guidelines for human subjects research as determined by either FHI 360 or local, provincial or national governmental bodies; and ensure professional and friendly behavior during interactions with study participants
Minimum Requirements
Education and Experience
BS/BA in relevant area and over 5 years of relevant work experience;
Master's degree in related area and over 3 years of relevant work experience
Fluent in both Kiswahili and English.
Excellent organizational skills and ability to follow study-specific procedures and guidelines reliably.
Ability to make independent decisions and keep study investigators updated of issues that arise.
Ability to multi-task and take on different roles as needed (data collection, supervision, record keeping etc).
Good verbal and written communication skills.
Prior experience conducting quantitative and/or qualitative data collection and entering data into electronic databases.
Research ethics training certification.
Proficiency in basic computer technology including word processing (e.g. Microsoft Word), email and basic data entry (e.g. Microsoft Excel, EpiData).
Ability to travel to study sites on routine basis during study implementation.
This job description summarizes the main duties of the job. It neither prescribes nor restricts the exact tasks that may be assigned to carry out these duties. This document should not be construed in any way to represent a contract of employment. Management reserves the right to review and revise this document at any time.
FHI 360 fosters the strength and health of its workforce through a competitive benefits package, professional development and policies and programs that support healthy work/life balance. Join our global workforce to make a positive difference for others — and yourself.
Please click here to continue searching FHI 360's Career Portal.
FHI 360 is an equal opportunity and affirmative action employer. FHI 360 is an equal employment and affirmative action employer whereby we do not engage in practices that discriminate against any person employed or seeking employment based on race, color, religion, sex, sexual orientation, gender identity, national or ethnic origin, age, marital status, disability, veteran status, genetic information or any other status or characteristic protected under applicable law.