Deputy President William Ruto has hatched a plan on how to deal with Raila and President Kenyatta. The DP, who is a shrewd politician, has vowed not to leave anything by chance as he plans to ascend to power.
Ruto launched his presidential campaign immediately Uhuru was re-elected. One night,Uhuru told him,"ndugu yangu,sasa uwanja ni wako,do whatever you can to woo Kenyans, I will support you".Ruto was left to hunt for votes.
Ruto was behind the famous handshake but since he didn't want to approach Raila,he took a back seat and left Uhuru to do the rest.The DP realized that Raila had influential figures behind him and that the only way to woo them is to bring Raila close to the government. By so doing, he would use the excuse of unity to win most of them, which he has succeeded.
A keen Kenyan would observe that Ruto is frequent in the coast. He has won Aisha Jumwa,Amason Kingi and several politicians from the region.He has isolated them from Joho.After he is done with Coast,he'll move to Western,Kisii and Finally Ukambani.The only hard task for him is to win the hearts of  Central Kenya residents who might decide to vote for someone else.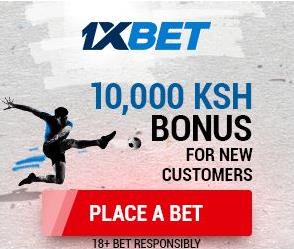 Ruto is already assured of 4 million votes from Rift Valley and some parts of Western. He only needs about 4 million to ascend to power.The is aware that Raila and Uhuru do not have good intentions, they are scheming day and night. Since he has been in politics for long, he has managed to scuttle their plans.However, the only challenge he has is to win IEBC .This is where the battle will be and if he manages to put his people in the body, he will become the fifth president of Kenya.
At the moment,Ruto has 5 main challenges:
How not to be seen as corrupt
How to win Central Kenya voters
How to control IEBC
How to control security and intelligence
How to win Raila support
If he manages to do that,he will become President.Currently,the military and IEBC is controlled by Uhuru. The intelligence is also controlled by Uhuru.Ruto only controlled influential sectors in government like  Agriculture and Energy.Raila controls the emotions of Kenyans and has key figures in security.