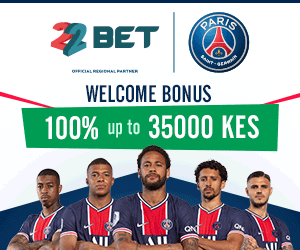 With hyenas everywhere in government, a concerned Kenyan has taken his time, wrote this open letter to President Kenyatta.
Dear his excellency,the president of kenya,Uhuru Kenyatta. I wish this finds you well and hope it will reach you in person. I am representing the millions of Kenyans who are victimized of contraband and counterfeit goods especially "sugar" allegedly laced with the expensive hard metals;Mercury, copper and lead which the later is confirmed by KEBS that they found traces of lead in the bounded contraband sugar.
H.E Uhuru, if a snake,a Python comes in your house,your wife will shout at the top of lungs first, your children will run to you to tell you about the Python.You do not first ask your wife and kids keep silent and find out where the Python has found its way to your house but go straight to the Python and make sure it's dead before it causes casualties in your dear family.The Python is this corruption,the wife and children are Kenyans crying foul in rude chock finding their sweet tea,drinks and some food stuff poisoned because sugar a building block of the above stated products, you can't pretend like an irresponsible father who first watches his wives and kids cry foul for help but do nothing about it. That is exactly what your government is doing Mr. Uhuru.Your government is not well coordinated.The CS interior Mr. Fred Matiangi' has his own contradicting report,the same CS Adan as well as KEBS.They are showing us incompetence and lack humanity,careless and irresponsible.I am far better than them who just freshly finished classes from university waiting graduation because my common senses are not allowing me to buy this mess with less immediate response.I at least expected the contraband sugar in store and market recalled first in any means possible,because it is the "Python" in question.
Mr. Uhuru kenyatta,I do not expect this as a plot to cover up the ongoing probe on NYS saga and other corruption activities by diverting our minds from it, bearing in mind that these hard metals allegedly laced with the sugar are too expensive however poisonous they are human health.
Mr., I don't expect the "life style audit" is a mechanism to formality for the big fishes including you and H.E D.P. William Ruto and a poisonous trap for the small fishes either.

Mr. Uhuru Kenyatta ,Kenyans are looking up to you. You can deem yourself as an irresponsible father or a responsible father. The decision is yours.
Thanks in advance.
Hassan Nuru Abdi.
A concerned kenyan