I assume you have seen how flashy news anchors and journalists look. For your information, these guys earn as much as you earn but they fake life you'd think they are living in the first lane. Here is how they fake it until they miserably fade away from the public.
You get a job as a newscaster in a poor country like Kenya. For being on radio or TV screen, you term yourself a celebrity. Of course you are one. We can all recognize your face on the street.
The status attracts alot of attention which you pretend not to like. So you move from your Umoja and Ruaka flat where other pple earning 100k live. You move to a flat in Kilimani, Westlands or Kileleshwa paying 65k. You now share parking space and staircase with guys making 400k and those Kenyan Indians boys mananging their fathers multi million businesses.
We stare at you alot in the kawaida pubs where Balozi sells for 150, so you shift to joints where they sell it at 300. You even have a table of your own. The waiters put that "reserved" wooden sign on Table 12 every evening at 5. It's now your table with other "celebs"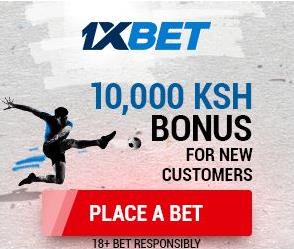 Your dream is to work for BBC or CNN soon. So it doesn't bother you that you live beyond your means. You will hit it big when they start paying you in Dollars …… Hopefully.
We all worship you, the local pastor stops the sermon when you walk into the church late…….famous pple don't keep time. The world waits for them. How will you get noticed if you come early enough and sit like the commoners?
All local schools invite you to make "motivational" talks on how to be (or is it to look) successful. You even spoke during the Barclays Bank and EABL Xmas party last yr.. ….motivating among others the regional managers who control a corporate budget of 400 million, earn 300k salary and 100k monthly commission.
Meanwhile, Daystar University, UON School of Journalism and Kenya Institute of Mass Communication where you "learnt" has not closed down……..still churning younger and brighter "celebs". Aga Khan and SK Macharia are not opening new stations…..then the worst happens…….
Ooh yes you were living a lie. Suddenly, you remember Ruaka and Umoja after all was not that insecure, jeans from Jades were not that low quality. Toyota Wish was not a poor man's car……. unfortunately, even those ones you can't afford them now.