Last week someone pocketed Ksh 31 million but never won the full jackpot prize, we hope this week it will be won. We were also close to winning the bonus, thanks to Everton and Millwall which yielded shocking result. The Ksh31 million winner also narrowly missed Ksh 177 million because of Everton.
You can attest that predicting the mega jackpot has not been easy; most of you have tried for 4 years but never won even the binus.But there are individuals who are clever, what they do is, identify 5 games they are sure will yield the result as per the predictions, another 4 that will go either way,4 that will draw and the rest that are extremely unpredictable. Out of the five sure bets, one might fail the bettor, meaning he will get four. Out of the four draws,2 will be correct. Out of the four with double chance,3 will be correct. In total he will get 10 without considering the four games that are extremely unpredictable. Out of the four that are not easy to predict, the bettor will do guesswork and get two. So in total he will get 12 correct predictions.
At Venas News we offer free jackpot predictions and the premium one. In the premium one, we always tell you the games to interchange so that you can increase your chances of winning the jackpot. Our average is 11 games and when you interchange about 4 games, you easily get the bonus. To join the group of subscribers, you simply pay Ksh 1000 to 0722927138.We shall send you midweek and mega jackpot predictions for a month, and also daily betting tips.The jackpot prediction we send to subscribers has clear instructions on the games they should interchange,making it easier for one to win the bonus.
This week's jackpot prediction is as follows: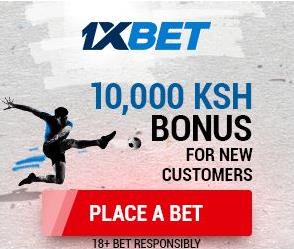 Ipswich vs Aston Villa—Aston Villa win or draw
Hull City vs Blackburn—Blackburn win
Sheffield Utd vs Norwich City—Draw
West Ham vs Bournemouth—West Ham win
Everton vs Southampton—Everton win
Millwall vs Derby—Millwall win
Wigan vs Nottingham—Wigan win
Bristol City vs Middlesbrough—Bristol win
Elche vs Granada—Draw
Lugo vs Malaga—Malaga win
Amiens vs Montpellier—Montpellier win
Dijon vs Nantes—Draw
Caen vs Nice—Caen win
Lazio vs Napoli—Napoli win or draw
Burnley vs Watford—Burnley win
Toulouse vs Bordeaux—Toulouse win
Sampdoria vs Fiorentina—Draw