Geospatial Technical Expert (Retainer)
Job categories IT
Vacancy code VA/2018/B5323/16259
Department/office AFR, KEOH, Kenya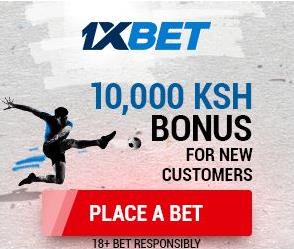 Duty station Nairobi, Kenya
Contract type Local ICA Specialist
Contract level LICA Specialist-8
Duration Open ended
Application period 17-Aug-2018 to 26-Aug-2018
Applications to vacancies must be received before midnight Copenhagen time (CET) on the closing date of the announcement.
Background Information – Job-specific
UNOPS East Africa Hub EAH has its own Design Services Unit (DSU) which consists of design production office and engineering project management cell, consisting of Civil, Structural, M&E Engineers, Architects, Design Associates and Quantity Surveyors. The DSU carries out low risk engineering works and building structures. This generally involves concept designs, feasibility studies and low/medium risk designs that include buildings of up to 2 stories in height (as per the UNOPS design planning manual) and civil works that may include using standard designs of structures for rural roads. High risk building and structure designs are outsourced to specialist design firms.
Functional Responsibilities
Duties and Responsibilities:
Under the overall supervision of the Design Services Unit Manager, Geospatial Technical Expert will:
Guide, coordinate and monitor the field data collection with the support of field personnel;
Identify and employ appropriate geostatistical and spatial analysis techniques as required;
Development of geodatabase and shapefiles as required;
Identify appropriate GIS data sets/tools and sources;
Perform necessary data analysis including spatial data analysis;
Identify appropriate 2D and 3D GIS data sets/tools and sources as per project requirements;
Produce road and drainage engineering designs with the help of the respective Engineers as well as develop database on road and drainage study, data entry and data management;
Undertake static topographic surveys using Real Time Kinetic Global Positioning System and /or Total Station;
Any other duties as directed by Design Services Unit Manager.
Education
University Degree in Geographic Information Systems and/or relevant field;
A master's degree in relevant field is an added advantage.
Experience
At least 2 years relevant experience in Data entry/Mapping is required;
Skills in ArcGIS Maps software, GPS and surveying and Geospatial Database Management are required;
Technical experience in Surveying with a bias in Real Time Kinetic Global Positioning System/Total Station and GIS, developing and maintaining GIS database and in depth knowledge of engineering designs are desired;
Experience working with road design teams is desired;
Previous UN/NGO experience in an emergency context is desired.