Education Advocacy Consultant – Kenya 
Norwegian Refugee Council
The Norwegian Refugee Council (NRC) is a non-governmental, humanitarian organization with 60 years of experience in helping to create a safer and more dignified life for refugees and internally displaced people. NRC advocates for the rights of displaced populations and offers assistance within the shelter, education, emergency food security, legal assistance, and water,sanitation and hygiene sectors.
The Norwegian Refugee Council has approximately 5000 committed and competent employees involved in projects across four continents. In addition, NRC runs one of the world's largest standby rosters -NORCAP, with 650 professionals, ready to be deployed on 72 hours notice when a crisis occurs
BACKGROUND
The Norwegian Refugee Council (NRC) is an independent, humanitarian, non-profit, non-governmental organisation providing assistance, protection and durable solutions to refugees and internally displaced persons worldwide.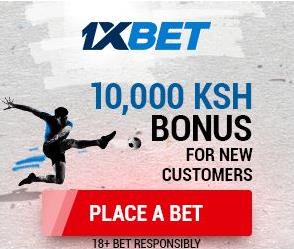 Kenya has been dealing with protracted refugees for decades and in 2017 remained the 10th largest refugee host country in the world. However, refugees in Kenya and the marginalised host communities that have supported them in Dadaab and Kakuma no longer make headlines. Dadaab refugee camps still host close to 210,000 registered refugees, with 27 per cent primary school-aged children (between the ages of 6 – 13 years).  The surrounding host community population, consisting of the Dadaab and Fafi communities, is estimated to be at 337,000, with 26 per cent primary school-aged.  With key barriers to getting children into learning and keeping them in school coupled with declining donor interest and funding the number of out-of-school children in and around Dadaab is increasing.
NRC's analysis of out-of-school children from the host community reveals that between 70 – 77% of primary school-aged children are currently out of school with girls at greater risk. For refugee children the situation is as precarious.  In 2017, 32 per cent of school-aged children in Dadaab were not in school and many of those in school are over-aged learners putting them at greater risk of dropping out. Key barriers in relation to out-of-school children include a lack of Ministry of Education resources, untrained teachers, inadequate infrastructure and lack of understanding of how to include children with disabilities (CWDs). More broadly in the targeted communities there is often weak parental support, poverty, child labour, parental preference for religious education over formal education, early marriages and socio-cultural factors that tend to prioritise boys over girls.  Particular challenges for girls include pregnancy and/or marriage, and lack of access to sanitation facilities. In Dadaab there are particular concerns that reduced access to education will create another push factor for refugees to consider return.
The current situation means that we are at risk of losing a whole generation of refugee and host community children. This stands in contrast to regional commitments made in the context of the 2017 Intergovernmental Authority on Development (IGAD) Nairobi Declaration on Durable Solutions for Somali Refugees to increase access to education and the later Djibouti Declaration on Regional Conference on Refugee Education in IGAD Member States that reaffirmed the importance of inclusive education for refugee protection and durable solutions.
NRC has been responding in the education sector in Kenya but is struggling to attract donor funding for accelerated learning and informal education responses in Dadaab. The Country Office wants to create a spotlight on out-of-school children in Dadaab with key stakeholders to put Dadaab back on the map and support vulnerable children to access education in line with the realisation of the IGAD commitments.
OBJECTIVES
The overall objective of the consultancy is to support the Kenya Country Office with evidence-based advocacy on the education sector situation in Dadaab, risks and consequences for refugee and host community school children. The consultant will be responsible for supporting the Country Office in the following key areas:
Conduct a desk review of current education sector situation in Dadaab including NRC and partner programmes and the ongoing NRC funded Impact Initiatives (REACH) project multi-sectoral camp assessments related to the numbers of out-of-school children and barriers to accessing education in Dadaab (who they are, where they live, how many they are, and why they are out of school)
Conduct additional research in Dadaab over a two-week period particularly in relation to engaging education sector partners, Ministry of Education officials, Teachers Service Commission officials, Board of Management members, parents, teachers and students and developing case studies that clarify both the barriers and consequences for out-of-school children and their families. This will include identifying the multiple and overlapping forms of exclusion and disparities that affects out-of-school children
Work with an NRC hired national photographer and videographer to develop a 3 to 5 minute video following an out-of-school refugee and host community child and their families that brings to light the issues in Dadaab.
Produce a strong policy (advocacy) report with quantitative and qualitative data and use of case studies (20 pages).
Engage with education partners to develop policy options, common recommendations and dialogue regarding the use of policy briefing for advocacy.
KEY DELIVERABLES
The key deliverables for the consultancy include:
A final policy (advocacy) report with quantitative and qualitative data and use of case studies accompanied by a series of recommendations (20 pages).
Produce a series of case studies (10) to be used in NRC communications such as through a published photo story (essay) and in social media campaigns. Work with NRC hired photographer/videographer to ensure high quality accompanying photos.
Design, supervision and support to the finalisation of one edited 3 to 5 minute video by NRC hired photographer/videographer following an out-of-school refugee and host community child and their families that brings to light the issues in Dadaab.
All outputs submitted will be provided in draft for approval of NRC with comments addressed before a final version is submitted.
MODALITIES OF CONSULTANCY
NRC anticipates bringing on board a consultant between September – October 2018 (maximum 25 working days). The consultant will conduct an initial home desk review before traveling to Dadaab, Kenya for a maximum two-week mission. Following the mission, the consultant will spend up to one week in Nairobi with the NRC Country Office and East Africa and Yemen Region Office to finalise the policy report and engage stakeholder on analysis and recommendations.
All internal travel and accommodation to and from Dadaab and in Nairobi will be organised and covered by NRC.  NRC will provide accommodation to the consultant at NRC's Guesthouse in Nairobi and in Dadaab (the latter situated within the UN compound).  NRC will additionally cover the costs of one return trip to Nairobi from the consultant's home country.  Otherwise no other travel related expenses such as national visas (if applicable), per diem and communication costs will be covered by NRC and the consultant is responsible for their own insurance and any applicable taxation requirements.  NRC will apply for a permit for the consultant to conduct research in the camps with the Refugee Affairs Secretariat.  If for whatever such permit is denied NRC will pay the consultant only for the work completed.
Reports should be submitted in Microsoft Word format, in UK English. The report should be written according to NRC's Style Guide. This will be supplied to the consultant. All text should be unformatted. Graphs or other graphical devices should be editable (i.e. not pictures). All references must be cited according to convention, and detailed in a bibliography, using the Harvard system as set out in the UNESCO Style Manual. All verbatim quotations must appear in quotation marks, and must not be of excessive length. All data collected under the consultancy must be submitted with the deliverables, in a widely recognised format such as Microsoft Excel.
PAYMENT SCHEDULE
The following payment schedule will be applied to the consultancy:
30% of total service contract upon submission of desk review report and assessment methodology.
70% upon completion of final approved policy report and case studies to NRC.
SKILLS AND COMPETENCIES
University degree in public policy, international development, social sciences or a related field.
Minimum of 5 years' experience in advocacy and communications in humanitarian settings.  Previous experience in refugee settings in East Africa region highly desirable.
Prior experience in conducting research and advocacy on the education sector and proven skills in developing high quality advocacy reports and communication outputs.
Excellent communication, stakeholder engagement and drafting skills.
Fluency in English is required. Somali language skills would be an advantage.
ADDITIONAL INFORMATION
The consultant will be responsible for completing online UN basic and advanced security in the field and will sign NRC's Code of Conduct and follow NRC's security procedures in Dadaab. The consultant will also follow NRC's Child Safeguarding Policy. In addition, all participants in any study or other interaction will be fully informed about the nature and purpose of the interaction and their requested involvement. Informed consent must be obtained for any photographs, audio or video recordings, etc., in accordance with NRC's policy on consent.
Everything submitted to NRC must be the original work of the consultants. Any plagiarism in any form, or any other breach of intellectual property rights, will automatically disqualify the consultant from receiving any further payments under the contract by NRC, and NRC will seek to recover any payments already made. NRC retains the rights to all research and outputs created under this consultancy. The consultants must therefore ensure that they have possession of any materials provided to NRC as a part of the deliverable. NRC will be free to reproduce the materials at will and to grant reproduction rights.
To apply: Please visit: www.nrc.no then go to vacancies to send individual CV's.
Please send the following supporting documents to the email below.
Bids must include the following and should be submitted to the email below:
A 2 page (max) technical and financial proposal including a provisional work plan, consultancy budget.  Please take note of the information included in the consultancy costs that will be covered by NRC. 
Samples of previous work, references and/or testimonies.
Submit completed bids to [email protected]