| | |
| --- | --- |
| Posting Title: | DRIVER, G3 |
| Job Code Title: | DRIVER |
| Department/Office: | United Nations International Strategy for Disaster Reduction Secretariat |
| Duty Station: | NAIROBI |
| Posting Period: | 12 September 2018 – 11 October 2018 |
| Job Opening Number: | 18-Transportation-UNISDR-103330-R-Nairobi (X) |
| Staffing Exercise | N/A |
United Nations Core Values: Integrity, Professionalism, Respect for Diversity
Org. Setting and Reporting
Created in December 1999, the United Nations Office for Disaster Risk Reduction (UNISDR) is the designated focal point in the United Nations system for the coordination of efforts to reduce disasters and to ensure synergies among the disaster reduction activities of the United Nations and regional organizations and activities in both developed and less developed countries. Led by the United Nations Special Representative of the Secretary-General for Disaster Risk Reduction (SRSG), UNISDR has over 100 staff located in its headquarters in Geneva, Switzerland, and in regional offices. Specifically, UNISDR guides, monitors, analyses and reports on progress in the implementation of the Sendai Framework for Disaster Risk Reduction 2015-2030, supports regional and national implementation of the Framework and catalyses action and increases global awareness to reduce disaster risk working with U.N. Member States and a broad range of partners and stakeholders, including civil society, the private sector, parliamentarians and the science and technology community.
The position is located in the Regional Office in Africa, UNISDR, Nairobi. The incumbent reports to the Administrative Officer (NO-C).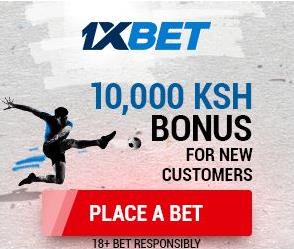 Responsibilities
Under the supervision of the Administrative Officer, the incumbent is responsible for the following duties:
– Drives vehicles safely for the transport of authorised personnel and for the transport of general cargo goods; Ensures that the steps required by rules and regulations are taken in case of accident.
– Meets and transports official personnel to and from the airport; Deals effectively and tactfully with officials and visitors.
– Takes care of the day-to-day maintenance of the assigned vehicles, checks oil, water, battery, brakes, tires, etc.; performs minor repairs and arranges for other repairs and ensures that vehicle is kept clean. Logs fuel consumption, maintenance etc.
– Makes deliveries of parcels, documents, etc., between the office and other offices and institutions, e.g. Ministries, Embassies, Permanent Missions, etc.
– Makes minor purchases and collects urgent purchases from local suppliers as requested.
– Collects goods from the customs with due regard to customs regulations and formalities. May make or collect payment for goods.
– Supports administrative assistant in processing vehicle clearances/registration, customs and tax related matters in support of staff of the Regional Office; Applies good judgment in the context of assignments given.
– Performs other duties as assigned.
Competencies
PROFESSIONALISM:
Knowledge of driving rules and regulations. Knowledge of the area and the current condition of roads and highways, security and safety awareness; familiarity with frequently traveled routes and routines of the more senior staff or the officers. Shows pride in work and in achievements; demonstrates professional competence and mastery of subject matter; is conscientious and efficient in meeting commitments, observing deadlines and achieving results; is motivated by professional rather than personal concerns; shows persistence when faced with difficult problems or challenges; remains calm in stressful situations.
TEAMWORK:
Works collaboratively with colleagues to achieve organizational goals; solicits input by genuinely valuing others' ideas and expertise; is willing to learn from others; places team agenda before personal agenda; supports and acts in accordance with final group decision, even when such decisions may not entirely reflect own position; shares credit for team accomplishments and accepts joint responsibility for team shortcomings.
CLIENT ORIENTATION:
Considers all those to whom services are provided to be "clients" and seeks to see things from clients' point of view; establishes and maintains productive partnerships with clients by gaining their trust and respect; identifies clients' needs and matches them to appropriate solutions; monitors ongoing developments inside and outside the clients' environment to keep informed and anticipate problems; keeps clients informed of progress or setbacks in projects; meets timeline for delivery of products or services to client.
Education
Completion of secondary school or its equivalent commercial school is required. Must hold a valid driving license and have a safe accident-free driving record.
Work Experience
A minimum of two (2) years of progressively responsible experience in provision of driving services is required. Experience in driving a variety of makes and models, particularly light passenger vehicles is required. An additional three years of professional experience as an official driver/clerk is desirable. Experience working as a professional driver in international organizations such as the United nations is desirable. Experience driving high-level officials is desirable. Experience in dealing with authorities in expediting customs clearance, visas etc. is desirable.
Languages
English and French are the working languages of the United Nations Secretariat. For the position advertised, fluency in English is required.
Assessment
Evaluation of qualified candidates may include an assessment exercise which will be followed by competency-based interview.