Associate, Data Learning
MLIS – Nairobi, Kenya
Job purpose                   
The Data Learning team is part of the larger Monitoring Learning and Information System (MLIS team) within Evidence Action.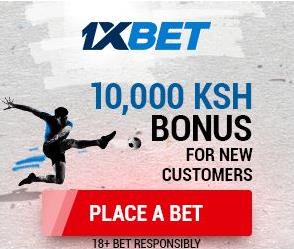 The MLIS team is an internal consulting team that provides timely access to data for evidence-based decision making through well-designed monitoring and analysis. The Data Learning team helps translate and conceptualize data into clear, useful written and visual outputs to support program teams in evidence-based decision making. The team also plays a key role in communication with the program teams and in overseeing the MLIS knowledge management systems.
As part of the data-driven nature of the MLIS team, we are looking for an individual that is able to transform data into insightful visual and written outputs with a keen eye for detail and accuracy.
Duties and responsibilities
Routinely provide high quality written reports as required
Translate analysis output into useful insights for decision making
Present data outputs through presentations to the MLIS and wider Evidence Action staff
Create regular high quality is written and visual reports and presentation for program teams and donor reporting.
Explore new and innovative analytical and visualization tools and avenues to showcase MLIS work
Routinely attend meetings within MLIS and across various programs as required
Support efforts for the generation of Knowledge Management framework for MLIS
Management of the MLIS tools of collaboration (i.e. Asana, Box, etc)
Write a monthly MLIS newsletter
 Identify innovative methods or tools for conducting MLIS work & pilot these innovations
Make MLIS data more accessible, understandable and usable for program teams by creating visual outputs and graphics  using data visualization software
Qualifications
Education: Bachelor Degree in Communication, Data analytics, Maths, Statistics or Economics.
Specialized knowledge: Prior experience with data and image visualization software – Tableau/PowerBI, Piktochart, Adobe Photoshop, GIMP.
Essential skills: Ability to work with Microsoft Word, PowerPoint and Excel.
Experience in developing reports and presentation from data analysis out/ transforming data into insight
Abilities: Excellent report writing skills, ability to work with large amounts of information and see the 'bigger picture'; critical thinking: ability to look at number, trends and data and come to a new conclusion based on findings, excellent writing skills; creativity or passion for design
Characteristics: Pro-active; Strong communication skills; Creative/Thinking out of the box, Eye for detail and Love for data.
Must be confident when making a presentation to a large audience and facilitating a meeting.
Proven work experience in data analytics or data visualization.