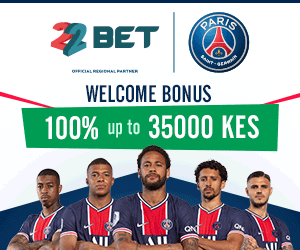 Before you make payments to any sports betting tips, make sure you make a call for inquiries. Over the past one year we have had nasty experiences with individuals who make payments to other companies and come to us to complain that they have been scammed.
What happens in this industry is that scammers provide Paybill/Till number only—they don't give a number you can call and make inquiries. Some Kenyans, who trust such Paybill numbers more than personal contacts, make payments and wait for the odds to come. Waiting starts and after 2-7 days and no betting tips coming, they start complaining to us and other betting companies with contacts to call. It's so hurting when they realize that they have been scammed.
As a betting predictions site, it's better to send wrong predictions than to receive the money and keep it without providing the service. Some Kenyans go through hell to get the money they send for predictions and when you keep it and not provide the service, it's so hurting.
As a gambler, you are always advised not to pay for predictions before you interact with someone in the company you're making payments to. For instance, if it's Venas News, you can always call 0722927138 to confirm whether our number is functional and how we provide tips. If you stumble upon another company providing betting tips, also make sure you contact them first before you send the money via Paybill/Till Number. What we have noticed is that some have their phone number on the website and when you call them, the number is indicated 'out of service'. If you realize it's out of service, that's enough reason not to pay them.
Another trick you should not fall for is when someone tells you to pay a lot of money once so that they can supply you with a day's odds. For instance, if someone tells you he's selling odds for Ksh 5,000 to Ksh 50,000 per day, never pay that person—he's a scammer. A good predictor is one who has a package for a long period and not one who needs to collect money once and disappear.
The last case you should not fall for is one that says all games are fixed. Few decades ago, fixed matches existed but not anymore….however, in some tournaments, we might find fixed matches especially when one team is paid to be scored so that another team can be eliminated .Just ask yourself, how can someone in Kayole or Dandora get fixed scores from Chile or India when he knows no one beyond Kenya?!!
As venas News we provide betting tips at premium price. Each day we send 3-5 games via SMS.What you do to join the rest is pay Ksh 1000 to 0722927138.We'll supply you with odds each single day for 30 days. In case we skip a day, you can always call to request for odds.