Mimi sipendi fitina na mambo mengi lakini nilikposewa nakuwa Chui. At the moment I am okay but something happened to me a month ago that I won't forget.
I was in Migori to attend a funeral of my aunt who had been claimed by an accident. I was sure I could stay there for three days, at least to give my aunt a good send off. It's after I had stayed there for one day that one of my friends told me she had seen my husband drinking with another woman,she explained that they were even holding hands in a compromised position. I felt jealous and almost lost myself to depression.Nilingangana kuficha hasira lakini wapi.
After finding myself again,I called my friend to inquire whether the two were still in the bar and she confirmed yes. That's when I took a bus from Migori to Nairobi without notice.Nilipanda gari saa tisa na kufika Nairobi saa nne ya usiku.
Nilifika Nairobi hata nguvu sikuwa nayo,karibu niambie watu wanibebe.I forced my weak body into KBS bus .As I was approaching home,I heard my phone ring and when I checked it was my friend.Kushika akaniambia bado wako kwa pub.mimi niienda straight hadikwake nikamwambia akuje anifungie kwa nyumba kutoka nje.I then went straight to visitors room and slept.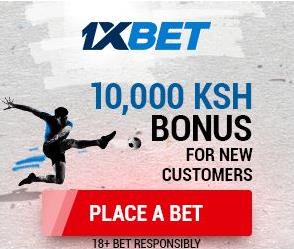 After about 30 minutes I heard two people laughing aloud and I immediately recognized my husband's voice.They came, opened the door and went straight to the bedroom.Nilisikia bwana akimwambia,aki babe,leo nakula ngombe mzima,yote italala ndani.Nilifinyilia machozi ndani nisisikie zaidi lakini wapi.Kidogo kidogo nikasikia tena,"rela sweetie,si uchungu.Nilisongea ukuta nisikie zaidi,ndio bwanangu alimguza na kusema,hata paka mzee hukunywa maziwa,fanya hivi nijifinjyilie"
Nilijaribu kuvumilia lakini miguu ikanitangulia kwa mlango.Nilipiga nduru nikipiga mlango wa bedroom.Ndio huyo mama alitoka mbio na kuniambia akiwa nje,"bwanako ananikula kila siku na niko na mimba yake"
My husband told me to my face,wewe hata sio mtamu kama huyu,kutoka leo utoe vitu zako hapa uhame.i was confused and not knowing what to do.I regretted the day I married him.
That night I went to sleep with my friend until morning. The following day I got the shock of my life, my husband had thrown my belongings outside the house and had told people that when I come, I collect them and go.
I had nothing to do,I packed my clothes and went to live with my cousin in Langata.For two weeks I heard nothing from him only that I was told that the woman was still cohabiting with him.I realized I was losing him and destroying my marriage. That's when I went to consult people on what to do.It's after one of my friends told me that she had the same issue in 2016 and it was solved by Dr Mugwenu.Since I was desperate,I said I must try the solution.My friend gave me the following contacts:
Phone number:  +254740637248
Email address: [email protected]
Website  www.mugwenudoctors.com.
I calle the Dr and also emailed him.What made me happy is that he told me he had solved such family issues before.He gave me appointment.
One week after I visited him, my husband called me for the first time telling me that he had done with the woman after finding that she was cheating on him. He was also crying that his engine was not turning on for one week and he was finding it hard to survive without me.It's after the call that he took an uber and came to where I was living.We went home together and since then I am happy.
I am taking this opportunity to tell anyone having similar problems visit Dr. Mugwenu at www.mugwenudoctors.com and your problems shall be solved," he says.
The traditional doctor says his spell casting powers work within 24 hours, and usually within the same day they are released.
Dr. Mugwenu handles general problems ranging from winning court cases, winning the lottery, protection of family and property, as well as accurate foretelling of one's future.
Many others who have been assisted by Dr. Mugwenu say they have received powerful healing and are now more connected to their fellow lonely hearts.
Contact herbalist Dr. Mugwenu, he heals blood pressure, diabetes, ulcers, gonorrhea, syphilis, TB, and manhood weakness in addition to other ailments. The traditional doctor also solves life's challenges such as love issues, family problems, hardships in business, increases your luck, that is, winning lottery games and court cases, promotions at work and clears away devilish spirits and dreams.
For consultation call: +254 740 637 248
Do not be limited by location. You can get the help you need wherever you are through distance healing. Mugwenu Doctors says one of their greatest attributes is distance healing:
"This is when we help people who are not physically present with us. It does not matter where you are, we can assist you successfully."
Do you have problems on your mind? Mugwenu Doctors can work together with you, but detachment is the key to success during this healing process. You must be in a quiet place and detach yourself from everything around you. This is very important because your bodies must connect without any interference.
So should you find that you are not at peace with yourself and those around you or should you find that things are not working as you want them to, just connect with Mugwenu Doctors on +254740637248 or visit www.mugwenudoctors.com