When placing a bet, when do you decide to select over/under 2.5 or both teams to score? In most occasions you'll get confused because the results of nearly all games are random. However, there are parameters to use to determine whether both teams will score.
The first parameter to use is, country. The country where the teams come from will significantly help you to come up with the conclusion. For instance, countries like Jordan, Kuwait, South Africa, Italy, Kenya, Algeria and Oman have teams which don't score against each other. In most cases, matches end up 0-0 or 1-0.Countries like China, Indonesia, UAE, USA, Germany and England have teams that result with GG in almost every game.
The second thing to look at is whether the strong team is playing at home or away. For example, if the home team has an odd of 1.3 and below while away team has an odd of above 8,it's rare for that game to end  at GG.
The most important thing to consider is the kind of tournament which the teams are playing. If the teams are playing at high level tournaments like UEFA Champions League, it's highly unlikely that most goals will be scored—unless it's during early stages of the tournament or the strong team has been given a red card.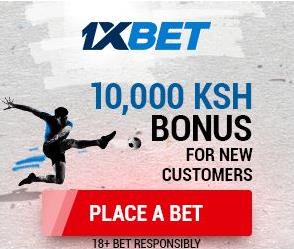 When it comes to over/under 2.5, you should also consider the factors discussed above. The best result will come when both teams have good strikers and shaky defense. For instance, most Bundesliga matches result to over 2.5 goals except for teams like Schalke 04, Hertha BSC and Leipzig which prefer defense rather than attacks. You should also not bother placing over 2.5 bet for teams from Japan, Oman, Jordan, Algeria, Morocco, Kenya, South Africa and Italy.
When comparing Over/Under 2.5 and GG, which is the best. For my case I prefer GG because most teams end up with a total of 2 goals which are equally distributed among the opponents. Over /Under 2.5 goals is only good when both teams are playing in friendly matches and noncompetitive leagues.
It's riskier to place over/under 2.5 goals than GG especially when the two teams are of equal strength.
Now, venas news offers predictions for GG and over/under 2.5 goals.You can subscribe to receive these bets each month. To subscribe, you pay Ksh 2000 to our till number 705909 which is registered under Options Research and Investment Consulting.
Venas Contacts:0722927138