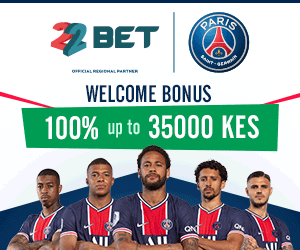 You will rarely go wrong with GG(both teams to score) bets because most teams actually score against each other. Venas News has over 7GG matches they are sending to subscribers today and daily for one month. We charge Ksh 2,000 per month for GG games and when days are good we send over 8 matches to subscribers.If you combine two games per multibet,you earn over Ksh2000 with bets of Ksh1000 each. Assuming you have 5 multibets and you spend Ksh 5, 000, you'll never miss to go home with Ksh 3,000.
Actually,GG are better than win games because we only have two options,GG or NG,so the chances of losing are 50% while for win games, chances of losing are 2/3.If you have 10 games, you can only lose a maximum of 3 games.
To join the group of GG within our company, you pay Ksh2,000 per month to our till number 705909.You can call 0722927138 for clarification

Here are GG tips for the day:
Melbourne City W vs Melbourne Victory W—GG
Eintracht Braunschweig vs Magdeburg—GG
Wiener Neustadt vs Wolfsberger AC—GG
If you need 9 GG games today, you can subscribe and we send to you.