At first, when I was naive, I used to place my bets few hours to the game, but after I realized how destructive the habit was, I rescheduled my betting activities. I realized one thing, that maximizing profits from betting is only possible when someone bets during morning hours.
Each bookmaker has software that automatically adjusts game odds based on the number of people who select a particular game. Each day before noon, people aren't aggressive on betting website, meaning that there are little activities happening on betting websites—hence less dynamic odds. Immediately after noon, the odds start changing at alarming rate especially for teams with high demand. If a team is selected by nearly everyone, chances are that that team will win and the bookmaker would like no to lose money .They will then lower the odds to irreducible minimum.
What you should do as a gambler is, identify the teams you wish to bet for as early as a day before the game starts. Place a bet on the teams and wait for results. You will be surprised that the odd you selected has a huge variation with the odds presented to gamblers moments before the game started.
If you wish to earn more, it's also wise to identify teams with little attention and place your bets. Teams from countries like Oman, Argentina and African countries do not attract much attention. Those are the teams to bet for.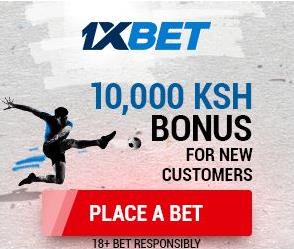 Meanwhile,Venas News offers sure bets daily to subscribers. You can receive your tips daily via SMS after subscription. To subscribe you pay Ksh 1000 to our MPESA till number 705909.We'll send daily sure bets to your phone via SMS for one month.