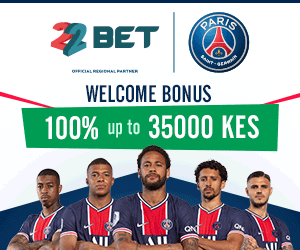 Over the past decade employment dynamics in Kenya has shifted, prompting perennial hot cake careers to drop in significance. What most of us seek to know are highest paying jobs in Kenya in 2019. This data is useful as it helps graduates, experienced professionals and aspiring graduates to make informed decisions in regards to their career.
As a graduate having the best paying job is a dream come true. But what we experience in Kenya in relation to salaries is tragic. Statistics from the Kenya National Bureau of Statistics indicate that less than 5% of employees in the country earn slightly above Ksh 100,000.the statistics further shows that a whopping 70% of the population earn below Ksh 30,000.
Salary scales differ based on the risk of a particular job and demand levels. For instance, education sector is among the poorest paying sectors in Kenya and this is due to oversupply of graduates and less demand for human resources. Piloting pays extremely well due to the risks involved and the low supply of human resources in the sector.
In the year 2019-2020 the following careers will be hot cake, thus fit for individuals seeking greener pastors within the Kenyan employment sector:
Piloting
Piloting is one career every individual should aspire to join especially when money for school fees isn't an issue. In Kenya it isn't uncommon to find a pilot living in Runda, Karen or Muthaiga-this is because of their fat take home.
In 2015 we did a survey to determine how much pilots earn in Kenya and what we realized is that we have a false notion that they are at par with average employees. We were shocked that out of the 100 pilots sampled only 3 were earning below Ksh 200,000.This explains the gap that exist between the highest  and lowest paid professionals .
The highest paid pilot in Kenya pockets Ksh 2,93 million while the lowest one goes home with Ksh 145,300.The average pay for a pilot is Ksh 320,000.
Actuary
An actuary is a business professional who deals with the measurement and management of risk and uncertainty .The name of the corresponding field is actuarial science. In Kenya this individual works in insurance sector, banking industry, actuarial firms, audit firms, government institutions and research firms.
To be a qualified Actuary, one has to pursue undergraduate degree in Actuarial Science and in addition pursue professional courses in Actuarial Science. It takes an individual 6-12 years to complete the professionals courses.
Upon completion, he will be required to practice as an associate before he is fully absorbed into the system.
In Kenya an actuary earns between Ksh 200,000 and Ksh 1.5 million. Some of the best paying companies include Alexander Forbes, PWC, IRA, RBA and Kenya Re.
The worst thing about this career is that before you complete the actuarial certification, you can't be allowed to perform duties related to actuarial science—in short you are treated as a quack.
Medicine
We agree that nurses are the most underpaid people. We also agree that the medical profession isn't so rewarding, but what we agree most is that Medicine pays, in fact better than 90% of the careers in the country.
The reason medicine is well paying is the nature of the work professionals in this field do—saving life. Saving life is the most paramount thing and anyone who does it is rewarded handsomely.
In 2018 the average salary of a doctor in Kenya stood at Ksh 243,000.the lowest paid doctor, an Intern pocketed slightly below Ksh 100,000 while the highest paid doctor earned Ksh 1.3 million. The best paying hospitals at the time were The Karen Hospital, Nairobi Hospital and Mater hospital.
Finance
Another course, which most people have a perception that it's flooded, is Finance. Those people who have packaged themselves well pocket in excess of Ksh 2 million each month. For instance, finance Directors in Equity, Kenya Airways, Safaricom and top institutions in Kenya take home in excess of Ksh 2 million per month. Better still, these guys earn annual bonuses when their respective institutions perform well.
The best route to follow is pursue undergraduate degree in Finance ,join CFA program then MBA.If you have energy, pursue  ACCA.Upon completion, look for a job in an institution you can grow within and without.
Journalism
What surprises me is that journalism isn't a demanding course, even entry requirements aren't as strict as those for Actuarial Science, but when it comes to renumeration,it's in the upper quartile. For instance, an experienced journalist at Royal Media Service earns upwards of Ksh 400,000 while the least paid takes home above Ksh 50,000.Compare these salaries with what teachers earn—you'll sympathize with teachers.
Civil/Electrical engineering
Another career which most Kenyans adore is engineering but specifically Electrical/Civil Engineering. The courses, though not as easy as you thought, rewards excessively well. Companies like Kenya Power, KenGen,Kenya Pipeline and National Oil corporation pay their engineers not less than Ksh 120,00.The best example is KenGen which pays graduate trainees over Ksh 130,000 per month.
As an engineer, you expect to earn not less than Ksh 100,000 when you join these companies.
Software Engineering
Software Engineering is a relatively new career in Kenya but has taken the country by storm.the reason it' well-paying is due to high demand for Apps and software engineering related products. If you're lucky to secure employment in Safaricom, Airtel,Oracle,IBM and other top IT firms in Kenya,you'll never miss to take home more than Ksh 300,000.
As a graduate of Software Engineering you're cock sure you can't earn below Ksh 150,000.
Law
Lawyers pays peanut when someone hasn't accumulated enough experience, but with time, money comes flowing. Lawyers like Paul Muite,Cliff Ombeta and Paul Lumumba make over Ksh 10 million per month. There are also thousands of others who pocket over a million a month.
The only problem with this career is that before you start earning substantial income you've to practice for some years. But when you break even, money won't be an issue.
Monitoring $ Evaluation
Most NGOS in the country employ Monitoring & Evaluation professionals. This is a career that involves data collection, analysis and report writing. It also involves extensive research work and statistical modeling. With excellent skills in M&E you'll earn in excess of Ksh 200,000 per month.
Architecture
Top cream in our education sector has three courses in mind, Medicine, Law or Architecture. If they don't join medicine, they pursue Architecture.
A degree in architecture will open numerous opportunities for you . Even if you don't employ yourself, companies like Hass consult will employ you and pay you over Ksh 200,000 per month.