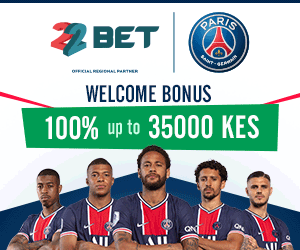 Reference Number: Nur-41218
Employment Type: Full time
Category: Clinical Research
Job Grade: 5.01
Country: Kenya
Location: Kilifi
JOB PURPOSE:
To assist with clinical assessments and care of patient's participating in various neuroscience studies especially those of epilepsy and other neurobehavioral disorders. The nurse will be expected to work with Kilifi County hospital members of staff to ensure delivery of quality care to the participants. Other roles will include data collection and recruitment, while observing adherence to standard operating protocols for epilepsy studies and other related neuroscience projects.
Description:
REPORTING LINES:
REPORTS TO:
The principal investigators of epilepsy studies and other related neuroscience project.
SUPERVISES:
Helps supervise the clinical students on attachment at the neuroscience clinic.
JOB DIMENSIONS:
The KEMRI-Wellcome Trust Research Programme conducts high quality clinical studies on non-communicable diseases. We conduct comprehensive studies of epilepsy and other neurobehavioral disorders.  Participants in these studies often require clinical evaluation of the patients including neurological examination. Electroencephalography is performed on patients with a history of seizure disorders such as epilepsy. Neuropsychological assessments are also performed on a proportion of patients according to protocol. For participants in genetic studies we collect saliva o blood samples according to the study protocols. The participants clinical information is prospectively entered into secure web-based databases for data storage or management.
The nurse will have a high level of responsibility for ensuring adherence to standard operating protocols and ethical regulations of the study. The post requires focus and attention to detail and involves a high level of communication with the hospital staff and other neuroscience study team members. The nurse will take responsibility for the patient care, accurate data capture, and safe collection of biological samples.
KEY RESPONSIBILITIES:
Assist with clinical care particularly in people visiting the study clinics.
Screen and identify eligible participants for various neuroscience studies
Provide information, education and support to patients and their families or guardians
Perform clinical examinations and history, using research electronic data capture software.
Assist in collection of samples for genetic studies, while ensuring proper safety and storage
Help to manage study-specific fieldworkers assigned to your hospital.
Foster good working relations with hospital's clinical and nursing team and be willing to participate in continuous medical education (CME) activities in mental/neurological health care.
SKILLS AND COMPETENCE:
Essential:
Diploma in Nursing
Registered with the Nursing Council of Kenya
At least 3 years experience in clinical care or research studies
Flexible – able to work extra hours when needed
Able to work with vulnerable populations such as those with neurological or mental health disorders
Strong interpersonal and communication skills (oral and written)
Be computer-literate with proficiency in Microsoft Office applications
Desirable:
Fluent in dialects of the Mijikenda language and/or Kiswahili
Experience of care for people with neurological disorders such as epilepsy
Computer-literate with proficiency in project management tools.
PHYSICAL ENVIRONMENT/CONDITIONS:
Based at the neuroscience clinic adjacent to Kilifi County Hospital on the Kenyan coast
Travel to other sites within Kenyan for research related activities
Exposure to patients with aggressive and self-destructive behaviour and biological materials considered infectious and/or biohazards.