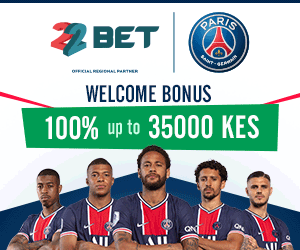 | | |
| --- | --- |
| Posting Title: | INTERN – PROGRAMME MANAGEMENT Science Division, I (Temporary Job Opening) |
| Job Code Title: | INTERN – PROGRAMME MANAGEMENT |
| Department/Office: | United Nations Environment Programme |
| Duty Station: | NAIROBI |
| Posting Period: | 22 November 2018 – 15 December 2018 |
| Job Opening Number: | 18-Programme Management-UNEP-107366-J-Nairobi (O) |
| Staffing Exercise | N/A |
United Nations Core Values: Integrity, Professionalism, Respect for Diversity
Org. Setting and Reporting
The United Nations Environment (UN Environment) is the leading global environmental authority that sets the global environmental agenda, promotes the coherent implementation of the environmental dimension of sustainable development within the United Nations system and serves as an authoritative advocate for the global environment. UN Environment's Science Division is responsible for analyzing the state of the global environment, providing early warning information and assessing global and regional environmental trends to catalyze and promote international cooperation and action on the environment.
The internship is located in the UN Environment's Science Division, Nairobi duty station. This advertisement is seeking 12 interns to work in the Science Division of UN Environment.
The duration of an Internship is three months minimum; maximum is six months.
The Internship is UNPAID and full-time.
Interns work five days per week (35 hours) under the supervision of a staff member in the department or office to which they are assigned.
Responsibilities
Daily responsibilities will depend on the individual's background; the office to which the intern is assigned to; the nature of specific projects and the internship duration. Duties may include, but not limited to:
1)Researching science on environmental issues (including both hard and soft branches of science)
2)Researching environmental baselines and policy settings in project countries
3)Drafting analyses of and reports on existing scientific research and policy documents on environmental issues
4)Organizing and otherwise supporting meetings (e.g., note-taking, assisting in management of participant travel, visitor management)
5)Mapping out science-based think tanks, educational institutions and other entities that are in the domain of environment and sustainable development
6)Mapping out business opportunities related to addressing environmental challenges
7)Assisting in drafting project documents
8)Assist in establishing project document repositories
9)Working with social media and assisting in the development and dissemination of communication and outreach materials
10)Supporting the collection and visualization of environment data
11)Working with GEO/Spatial data and technologies
12)Managing databases and indicators
13)Managing data for Environment Live (Web Portals)
14)Support in financial and economic modelling
15)Undertake other tasks as required by the office, and in accordance with the intern's background
Competencies
Communication:
-Speaks and writes clearly and effectively
-Listens to others, correctly interprets messages from others and responds appropriately
-Asks questions to clarify, and exhibits interest in having two-way communication
-Tailors language, tone, style and format to match the audience
-Demonstrates openness in sharing information and keeping people informed
Teamwork:
-Works collaboratively with colleagues to achieve organizational goals
-Solicits input by genuinely valuing others' ideas and expertise; is willing to learn from others
-Places team agenda before personal agenda
-Supports and acts in accordance with final group decision, even when such decisions may not entirely reflect own position
-Shares credit for team accomplishments and accepts joint responsibility for team shortcomings
Client Orientation:
-Considers all those to whom services are provided to be "clients" and seeks to see things from clients' point of view
-Establishes and maintains productive partnerships with clients by gaining their trust and respect
-Identifies clients' needs and matches them to appropriate solutions
-Monitors ongoing developments inside and outside the clients' environment to keep informed and anticipate problems
-Keeps clients informed of progress or setbacks in projects
-Meets timeline for delivery of products or services to client
Education
Applicants must at the time of application meet one of the following requirements:
a. Be enrolled in a graduate school programme (second university degree or equivalent, or higher);
b. Be enrolled in the final academic year of a first university degree program (minimum Bachelor's level or equivalent);
c. Have graduated with a university degree and, if selected, must commence the internship within a one-year period of graduation.
Shall be computer literate in standard software applications;
Have a demonstrated keen interest in the work of the United Nations and have a personal commitment to the ideals of the Charter; and
Have a demonstrated ability to successfully interact with individuals of different cultural backgrounds and beliefs, which includes willingness to understand and be tolerant of differing opinions and views.
Field of study: Degree in one or more of the sciences and /or a field relevant to the environment (for example, environmental studies, environmental economics, environmental assessments, environmental monitoring) and/or policy making (for example, law, economics, business), Meteorology, Chemistry, Physics, Mathematics, Communications (for example, journalism, public relations) Financial Economics and Library, Information or Knowledge Management.
Knowledge about air pollutants, air monitoring methods, and instrumentation (Optional but desirable)
PhD candidates, MSC/MBA, in the area of economics, environment/resource economics and/or environmental science are encouraged to apply.
When filling out your online application, clearly indicate in your Cover Note, which of the listed areas you are interested in serving,
Work Experience
Applicants are not required to have professional work experience for participation in the Internship Programme.