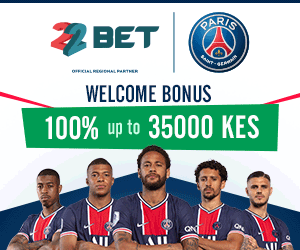 Internship:Office of Regional Director, ESARO, Nairobi (6 months)
Job no: 518933
Position type: Internship
Location: Kenya
Division/Equivalent: Nairobi Regn'l(ESARO)
School/Unit: Kenya
Department/Office: Nairobi, Kenya
Categories: Internship
UNICEF works in some of the world's toughest places, to reach the world's most disadvantaged children. To save their lives. To defend their rights. To help them fulfill their potential.
Across 190 countries and territories, we work for every child, everywhere, every day, to build a better world for everyone.
And we never give up.
Office of Regional Director Internship with UNICEF ESARO in 2019
| | |
| --- | --- |
| Organisation | United Nations Children's Fund (UNICEF) Eastern and Southern Africa Regional Office (ESARO) |
| Location | UNICEF ESARO in Nairobi, Kenya |
| | |
Dates/duration
Start date: 1 February 2019

Duration: 6 months

Overview of activities and expected results

 

1. Applied research to inform programming (50%)

Activities:

 

·        Mapping of urban/climate change programming in UNICEF ESAR country offices, analyzing and pulling out common themes;

·        Synthesize good practices and lessons learned in urban/climate change programming from ongoing UNICEF programmatic activities, including through desk reviews and interactions with country offices;

·        Carryout research briefs on topics relating to the impact of urban/climate change and child responsive programming. (Note: the selected candidate will be able to choose from different ongoing or planned research projects/analyses to focus on topics of personal/professional interest)

Expected results:

·        Up-to-date and comprehensive mapping of urban/climate change programming in UNICEF ESAR country offices is carried out and best practices and lessons learned identified and synthesized for further analysis.

·        Evidence generation to address critical gaps supported through research on urban/climate change programming in ESAR.

2. Programmatic Support (50%)

Activities: 

·        Programmatic support includes desk research, preparation of presentations, briefing notes, agendas, and note taking. This includes providing quality assurance and technical support and inputs to products for use by the Regional Office 

·        Provide preparatory and programmatic support to the Office of the Regional Director, including for the following partnerships/events:

Preparatory research and documentation for various discussions: Dutch partnership on children on the move; Bill and Melinda Gates Foundation partnership meeting in February; Deputy Representatives and Operations (DROPS) meeting in May;

Expected results:

·        Materials prepared for the ORD in a timely manner providing smooth and effective implementation of activities.

Support for incidentals, training components and

learning elements

The candidate would be eligible for a small stipend as per the current UNICEF policy, and may participate in various UNICEF learning courses, both online and in-person.

At the same time, the candidate would learn from hands-on experience while supporting research projects, as well as participating in regional events taking place in Nairobi.
Required Qualifications
Academic qualifications
A Bachelor's degree and working toward a Master's degree or PHD in international relations, development studies, political science, public policy, public administration, statistics or other relevant discipline. 
Language skills
Excellent command of written and spoken English; knowledge of French is an asset.
Computer literacy
Advanced Excel.
Prior experiences

A minimum of four (4) years of studies and/or professional work experience in the area of research,  public policy, planning,  monitoring and evaluation or other relevant discipline in national and international development settings
Additional skills

·    Strong research and writing skills

·    Highly motivated and able to work independently and at a fast pace.

·    Strong drive for results

·    Well organized

·    Good communication
Advertised: Jan 02 2019 E. Africa Standard Time
Application close: Jan 09 2019 E. Africa Standard Time