Reference Number: RO-1112019
Employment Type: Full time
Category: Clinical Healthcare and Research
Job Grade: 7.01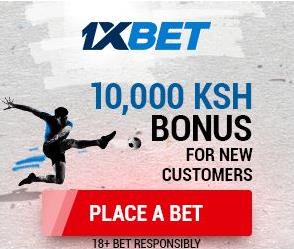 Country: Kenya
Location: Kilifi
JOB PURPOSE:
To support coordination of a research project to determine the association between iron and vitamin D deficiencies and both natural immunity to malaria and vaccine responses to malaria. An Assistant Research Officer is needed primarily to play a key role in researching the literature, laboratory analyses, data analyses and writing up, with support from a wider group of researchers. The post will involve an extensive review of the literature, statistical analyses of data that have already been collected among Kenyan and Ugandan children, and writing up of the findings. The position requires competency in literature review, experience in quantitative research, and a good knowledge of immunology and nutrition.
Description:
REPORTS TO:
DIRECTLY SUPERVISES:
INDIRECTLY SUPERVISES:
BUDGET AND RESOURCE RESPONSIBILITY:
JOB DIMENSIONS:
The primary responsibility will be to assist in the data analyses and write up of a research project entitled "The effects of iron and vitamin D deficiencies on natural immunity to malaria and malaria vaccine responses".
KEY RESPONSIBILITIES:
Identify additional relevant published and unpublished literature relevant to the study
Use Stata and R packages to analyse data including analysis of quantitative data and drafting of finding.
Laboratory analyses of antibody responses.
Drafting of manuscripts arising from the data.
Ensure regular and secure backup of the data collected.
Collate and provide information/feedback to the PI through regular debriefing meetings..
Attend and take notes during project meetings.
Attend unit, group, departmental and program meetings and participate in assigned activities including journal clubs and seminars.
And any other duties that may be assigned from time to time.
QUALIFICATIONS:
An undergraduate degree in Medical Laboratory Science.
A Masters degree in a relevant subject.
At least 3 years relevant work experience .
Computer literacy.
Proficiency in laboratory analyses.
ESSENTIAL CRITERIA:
Experience in quantitative research on the effects of vitamin D and iron in natural immunity to malaria and malaria vaccine responses.
DESIRABLE CRITERIA:
Experience in analysis of quantitative data.
COMPETENCIES:
Good organizational and management skills.
A meticulous approach to documentation (including word processing and spreadsheet skills).
Ability to coordinate well with colleagues and supervisors.
Confidentiality and integrity.
Excellent interpersonal and communication skills.
Team working and ability to work in a multi-cultural environment.
Ability to work with limited supervision and meet deadlines
Sensitive, patient, and a good listener.
PHYSICAL ENVIRONMENT/CONDITIONS:
WORKING HOURS:
Requires flexibility in the hours worked, with the priority being meeting the team's research goals.