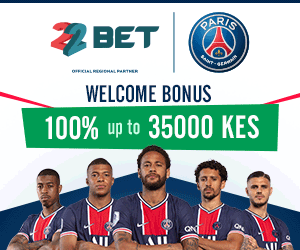 Hakuna kitu mbaya kupata bibi akichangamkiwa na mtu mwingine.I was left in tears last month a day before Christmas.My wife who I trust so much did what I couldn't imagine.
I was planning to go with my family in the village and I thought last Christmas was to be a wonderful one.On 23 December, I told my wife to prepare for the journey but she said she would close the office on 24th and proceed to the village on the night of that day.I saw it wasn't wise to wait for her until 24,I started the journey.
My wife pleaded with me to go with the kids because I am the one who had a vehicle, she was using Guardian bus.
On the fateful day I had arrived home safely and after few hours I got a call from my manager saying our office was broken into and Ksh 1.7 million had been stolen and I must be in Nairobi to record a statement. I hurriedly took supper at 6 and started the journey back home.But before I started I called my wife but her phone was off.I decided to proceed with the journey.
I arrived in Nairobi at 10pm and went straight to my house only to find what I had not anticipated. Before I knocked the door,I noticed people were talking in my bedroom and a man was telling my wife, leta tunda nikule,"bibi akajibu,"wacha kunishika hivo".Nilisongea karibu,I couldn't believe my ears. Then the man said in low tone,"bora usishike mimba".
I didn't know where I got energy from,I knocked the door once, pushed it hard and found myself in the house.I went straight to my bedroom only to find a man escaping in high speed.I tried to grab his shirt but he pushed and kicked me hard.I fell on the floor. He said he is a police officer and there is nothing I can do.
That night,my wife confessed that I am not a man enough and that almost everything in the house is bought by money obtained from that manse left the house and followed the man to unknown place.I was left in the sofa set crying.
Pondering on what to do next,I decided not to follow them but wait until the following morning then I think on the appropriate step.The following morning, which was on Christmas day I decided to call her only to be told,"all I need is my children ,it's over".I knew things were bad,I wanted to plead,however my instincts said no.I cried aloud until tears stopped.
That morning I called my mother and told her there are issues we are sorting out.I told her to take care of my children.Shockingly,my wife was planning to go there minus my knowledge.
It's after two days I heard that she arrived and took the children. She told my mother that she was taking them out.
Now I knew my life was taking a new twist but I didn't want to lose my children.I wanted to teach that police officer a lesson.I seriously asked for advise on how to deal with them and only one person convinced me.There is a lady in the plot who really sympathized with me.She told me her husband had dumped her before and married his secretary, but she found a solution in Dr Mugwenu.She narrated how the doctor helped her bring back the husband.During the conversation,she gave me the following details to call him:
Phone number: +254740637248
Email address: [email protected]
Website: www.mugwenudoctors.com
I called his number +254740637248 and booked an appointment.
After one week,Dr Mugwenu called me and told me to wait for some few days.
One morning as I was taking tea I received a call from the police officer, he was crying that his private parts are growing continuously and he is unable to go for a short call. He begged me to forgive him .He even said he is ready to part with all his savings as long as he gets okay.
That morning my wife also called asking for forgiveness. She confessed that she had not been in peace for one week.
I thank God I finally reunited with my wife.