We all know the Kikuyu tribe is the most populous and riches in Kenya in the year 2023 but you may be wondering what other tribes are richer or close to the Kikuyu tribe.
When it comes to wealth creation,there are tribes that dominate in this areas.Only 5 tribes out of the known 43 tribes in Kenya are considered rich,the rest have countable population regarded as rich.
The area rich tribes have ventured in include real estate,banking sector,manufacturing and farming.A tribe like the Kikuyu is so everywhere,which makes them more informed,aggressive and influential when decisions in involving investment,politics and the future of a country arise.
Given the various opportunities existing in Kenya,the following are the richest tribes.

1. Kikuyu
The Kikuyu community is business oriented and most hard working tribe in the region.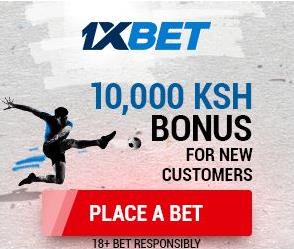 The largest community in Kenya controls almost 80 percent of the businesses in Nairobi City and its environs. The fact that Nairobi is the Capital City of Kenya, owning even a small kiosk will make one sweat, but the Kikuyu have done it.
The Kikuyu community has 2 names among the top 5 richest people in the Kenya; President Uhuru Kenyatta and business mogul Chris Kirubi.
The tribe has invested heavily in Nairobi Securities Exchange, Banking Sector, Insurance industry and real estate; they know where there is money.
The Kikuyu tribe is ranked the richest among the Kenyan communities.
2. Kalenjin
Kalenjin community produced the second President of Kenya, former President Daniel Arap Moi, who is among the richest people in Kenya.
They have invested in farming, sports and real estate businesses.
The community is ranked second after the Kikuyu.
3. Luhya
The Luhya are the third richest people in Kenya after the Kikuyu and Kalenjin.
The community heavily relies on farming as well as transport business. They are also good investors.
4. Kisii
Kisii community originates from South Nyanza region, and they have a population of around 2.5 million'
The Kisiis are very aggressive just like the Kikuyu, and they are scattered all over the country.
The community is ranked 4th in terms of wealth index.
They have heavily invested in real estate, agriculture and transport business.
5.Somali Community
The Somali community is growing in numbers and wealth.The community,which had less than 2 million people a decade ago,now boast of over 2.5 million individuals.
The community has invested heavily in business,which is their main source of income.
Despite lacking land,they are the happiest people in Kenya.
6.Kamba
Kamba are not so rich but they have a number of millionaire in the country.Some of the richest Kamba include Johnson Muthama,Kalonzo Musyoka,Mike Sonko and Aaron Mwau.
7.Luo
Despite being flashy and showy,the Luo community is behind 6 other communities in terms of wealth.As of 2019 it is ranked the 7th richest tribe in Kenya.