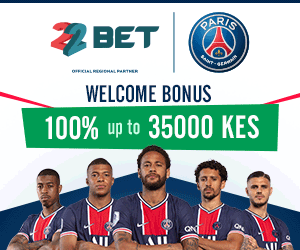 Scoring a D does not mean you're a failure,it prepares you to face the world as an underdog but with determination,you'll make it.We have the best courses to study with a D in Kenya which are highly marketable with good renumeration.Some of the courses attract a monthly pay in excess of Ksh 300,000.
With a D in KCSE,you'll not be allowed to pursue a degree course,you start with a certificate,diploma,degree,masters and finally into a PhD.I know of several notable personalities who started from the lowest point and are now called professors—it's all about hard work and determination.
On this earth, what matters is not how you passed your high school exams,but how you package your self in the life afterwards. We have thousands of Kenyans who scored A in KCSE but are now languishing in poverty.We also have several Kenyans who scored D but are driving gazzlers,living in posh estates and earning seven figure income each month.
If you're one of those people who scored D and perhaps wondering what to do with life, start by identifying a good course as you ponder on the next step. Of course, you'll struggle at first but once you get the bearing of life, you'll achieve even beyond your maximum potential.
Below we list the best courses you can start with grade D in KCSE:
Certificate in Information Technology
Certificate in Printing and Packaging
Certificate in Automotive Engineering
Certificate in Catering and Accommodation
Certificate in Electrical Engineering
Certificate in Electrical Power Engineering
Certificate in Information Technology
Certificate in Mass Communication
Certificate in Quantity Surveying
Certificate in Sales and Marketing
Certificate in Travel and Tours Operations
Certificate in Stores Management
Certificate in Monitoring and Evaluations
One of the courses I like most is Certificate in Automotive Engineering.This one you don't have to be employed, once you complete your studies, start your own garage and you'll make good cash.I also,like Certificate in Electrical Engineering which also deals with electrical installations. This one will take you places.
You will realize from the list provided above that nearly all the courses listed prepare individuals for self-employment. In life, there is nothing that gives you total freedom and allowance to reach actualization like self-employment. No employer will give you a salary that can provide 100% satisfaction but when you are self-employed, you can set your own targets and move at your own pace.