One of prophet Owuor's close confidants intimated that the Might Prophet of God has not shaved the beards for 27 years. According to him, there is a secret in having long beards.
The shocking information reveals that Owuor's powers are in the beards and if he cuts them, he won't be able to heal. The follower also revealed that the beards gives him a unique look, that separates him from the rest of his followers.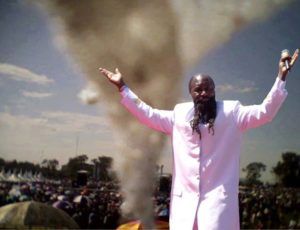 In conclusion, he said, "Do you see those beards? if he mistakenly cuts them, that will be the end of his magic powers!"
Ever since Prophet Owuor started his preaching mission,he has never shaved his beards.It is because they carry the magic that he uses to perform the miracles and reach out to more followers.Without the beards he won't have followers.