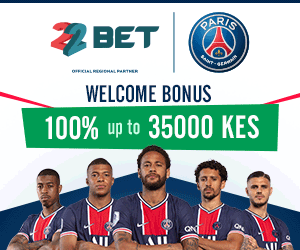 If you need cheap sex in Nairobi where you can get it as little as Ksh 20, there are specific places to visit.But if you need expensive sex,go to Hurlingham,Westlands and Runda.
If you're a man who is thirsting for cheap sex,here are places to visit.
Massage parlors in Kitengela, Donholm, Umoja,Rongai and most parts of Eastlands
Most massage parlors in Eastlands especially Donholm, Umoja, Kayole and Kitengela are set in a such a way that there is always a happy ending. One of my friends told me that he visited a massage and SPA room in Donholm and at first he wasn't prepared for anything other than a lady touching his body. But when things became hot,he was informed that there is a happy ending, which of course is a different package. Since it was date 17 of the month, he negotiated and paid Ksh150.
Sabina Joy
Sabina Joy is located near Ambassador stage and it's one of the most popular pubs in Nairobi. This place is a home to more than 3,000 prostitutes who came in turns. The moment you enter the main door, you are welcomed by more than 20 faces where each of them wants a piece of you.A single shot at Sabina Joy costs Ksh200 but during low season one can pay even Ksh50.
At Sabina joy, you pick any woman. If you prefer short fat and brown, they are there, if you prefer curvy and black, they are there.
Koinange Street
Koinange Street is flooded by University of Nairobi students and girls who come from Eastlands.The prices of sex at Koinange range between Ksh 200 and Ksh 5000.The cheapest girls are those who come from Eastlands purporting to be from the University of Nairobi. They are hungry and can accept even Ksh 100
Kibera
If you thought Kibera is good for nothing,pass there at night and see for yourself the number of women parading themselves in the streets.At first you may think they are waiting for matatus but when they start looking at you suggestively,that's when you'll discover they are up to something.
In Kibera you can pay as little as Ksh 10 for sex,sometimes free.
Kawangware
Another area you should visit is Kawangware.Poverty is rampant and it's the major reason people engage in prostitution.The average price of sex in this town is Ksh 200.