Mimi huku naitwa papa,nikishika mtu nanyanyua mara moja,hata ndume zote huniogopa.Lakini sijui nini siku hizi imenifanyikia,ni kama huyu bibi kuna kitu aliniwekea.Tangu February I have been feeling sijui aje na ndio maana hata sina appetite.
I have never told anyone this but since now I am comfortable enough let me open up. Last year I was diagnosed with diabetes, I had been feeling week and even my legs were not in a position to run.I decided to go to Rongai for a checkup. That's when I was told I am Diabetic. That news crashed me, but I remained composed. What came to my mind is how to fight the disease because I had already become weak in bed and my wife was complaining every day.
Tangu siku niliambia bibi niko na diabetes,hakupenda hiyo habari,niliona amebadilika na kuanza kukuwa mkali.She knew that once someone is diagnosed with diabetes,he will die soon.Niliamua kuanza kupata dawa lakini nilipozidi kukunywa dawa ndio nguvu kitandani ziliisha.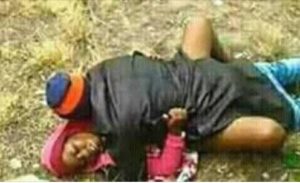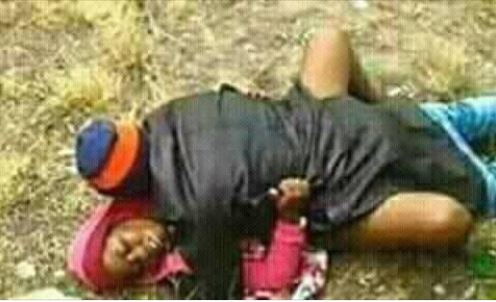 Nimekuwa na hiyo shida tangu last year na kusema ukweli,bibi sijamtosheleza.Yeye hata alifika mahali akakosa hamu na mimi.In a week huwa tunafanya kitendo mara moja ama sometimes tuwapeana space for two weeks.Mimi sasa sikujua nimemtia njaa nay eye sikuona alikuwa anataka saana.
Last month I had visitors in my house and while we were chatting, I felt chest pain and fell on the floor. People who were in the room took me to hospital where I was admitted. I stayed in the hospital for 15 days and I was discharged. But while I was in hospital, I came to learn that my wife didn't care much about me, she would come in the morning and leave by 10 am.I was forced to stay alone.
I have been frequenting the hospital every day since then, but on this fateful day I expected to go in the morning and came back in the afternoon as usual. But on reaching at the hospital I was told my doctor had an emergency case which he had to attend, I didn't see the need to wait for him, I took a boda boda to my house.
Kabla niingie kwa room,karibu nichafue longi,na vile nilikuwa week.Nilisikia mwanaume akisema, Bibi yangu hata ni majimaji,wacha nitoe lock hapa,na usiseme aki",kukaribia tena nikasikia,"ouch hii ndefu ndio nimekosa,finyilia kabisaaa".
Machozi sijui ilitoka wapi,nilikaa kwa mlango,nguvu zikaniishia huku nikijiongelesha.Kitu yangu haijawahiamka lakini hiyo siku ilikuwa bendera.
Kugonga mlango nikashtukia ni watchman anakimbia nje huku akifunga nguo.Bibi naye alikimbia huku akisema,Mwanaume gani hata hajui kazi.Nilibaki kwa kiti huku nikihuzunika.Singefanya kitu sababu nguvu sina na pia najua bibi sijawahilala na yeye wiki mbili.
Nilishindwa la kufanya na nikapigia sister yangu ako Bungoma simu,yeye huwa tnaongea.That's when she told me if the drugs I am given are not working,I should try dawa za kienyeji.Akanipea contacts za mtu mwenye anasaidia watu nyumbani.Here are the contacts:
Phone number:  +254740637248
Email address: [email protected]
Website  www.mugwenudoctors.com.
Mimi nilipiga hiyo number nikamuelezea shida zangu,akaniambia kuna vitu tatu atanisaidia nayo,atanipea dawa ya kuongeza nguvu za kiume,dawa za kupunguza makali ya diabetes na dawa ya kufanya bibi yangu akose hamu kwa wanaume wengine.Since I was desperate,I arranged for the meeting and I was given dawa za kienyeji.
I am happy saa hii naezaonja kila siku bila kuchoka.Ile dawa pia nilimwaga kwa nyumba ilisaidia sana,sijawahisikia bibi hata akiongea na mwanaume mwingine.I am happy.