Today, you can always follow the football online results on the website of sports statistics, where all data is updated live. The most popular national championship among fans is the English Premier League with its tense struggle for gold medals, as well as for places in the Champions League zone.
There are only a few rounds left until the end of the championship, and Chelsea London has returned to the fight for TOP-4. For a long time, the team of Sarri was considered as one of the main contenders for gold medals, however, the disastrous winter period of the season led to the fact that the team left the Cups and dropped its position in the championship.
However, in spring Chelsea shows consistent football again. Several important wins allowed the Blues to once again become the main contenders for places in the Champions League zone. Sarri's squad will qualify for the most prestigious club tournament of the Old World if they can win the Europa League. Thanks to the football online results, it is easy to stay up to date with the news and be the first to know the names of the main thiumphants of the season.
All Barclays premier league news on sports statistics site
However, in order to finish in the TOP-4, Chelsea has to endure a tough competition against other teams, including:
With such opponents, any loss of points will lead to changes in the standings, especially since there are only a few points between the teams. You will be able to access all latest information on the Barclays premier league with just a couple of clicks.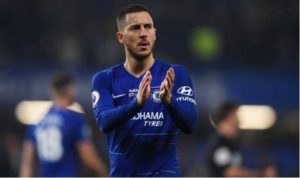 The Blues seriously lack stability. They lost points in matches against middle-level teams and outsiders too often, so in the end they may have not enough points. The competitors of Sarri's team understand this, too, so they try to come up with an attacking game style against this club. However, already in the spring the Aristocrats managed to find such a game, which brings results. Another Chelsea's problem was the transfer ban, because of which the Blues can not add anyone to their lineup next summer.
The final of the season will definitely go down in the history of the Premier League, because there has not been such a tense struggle for top places for a long time. Chelsea is quite capable of fulfilling the main task and winning a place in the zone of the Champions League. Follow the Barclays premier league news on our website, because we provide only verified information that will help you navigate the world of English football and other leagues in various parts of the world. This is a stable and reliable option to view information, which is available even via a mobile phone.