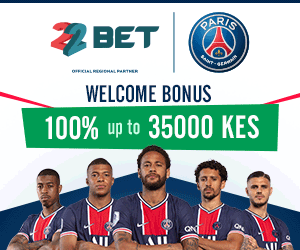 What is the list of courses offered at KMTC in 2019? A popular question amount youths who wish to pursue nursing related courses.
KMTC offers over 19 diploma courses and at least 15 short courses. Some of the most marketable courses include Clinical Medicine, Pharmacy, Nursing and Medical Laboratory Science. The entry grade to KMTC is at least a C- in KCSE.
For Diploma courses, it takes at least 1 and half years for one to complete and for short courses, it takes less than 1 year.
KMTC is one of the best colleges in Kenya.If your intention is to pursue a health related course but you didn't achieve the C+ grade necessary to take you to a university, join KMTC.
Here is the list of courses offered at KMTC as at 2019:
Academic programs offered at KMTC:
Clinical Medicine (diploma and higher diploma)
Community Nutrition ( certificate, diploma)
Community Oral Health (diploma)
Dental Technology (diploma)
Environmental Health Sciences ( certificate, diploma and higher diploma)
Health Education and Promotion (diploma and higher diploma)
Health Records and Information (certificate and diploma)
Medical Education (higher diploma)
Medical Engineering (certificate, diploma and higher diploma)
Medical Imaging Sciences (diploma and Higher diploma)
Medical Laboratory Sciences (diploma and higher diploma)
Nursing (certificate, diploma and higher diploma)
Occupational therapy (diploma)
Optometry (diploma)
Orthopedic Technology (Certificate, diploma)
Orthopedic Trauma and Medicine (diploma)
Pharmacy (diploma and higher diploma)
Physiotherapy (diploma, higher diploma)
Health Systems Management (Higher diploma)
List of short courses at KMTC
HIV Training and Counseling Services (HTS)
Echocardiography
Monitoring & evaluation
Healthcare Entrepreneurship
Safe Phlebotomy
Infection Prevention
First aid and basic life support
Sign Language for Health workers
Community Health and Development
Medical Engineering (Basic electronics)
Medical Engineering (Basic electrical wiring)
Medical Engineering (Refrigeration, air conditioning and cold room)
Medical Engineering (Wielding and fabrication)
Food Hygiene and Inspection
Counseling skills for Healthcare Professionals
The fees for a Diploma course ranges between Ksh 200,000 and Ksh350,000 for two years, that's if you include miscellaneous expenses. For short courses, you pay between Ksh 10,000 to Ksh100,000