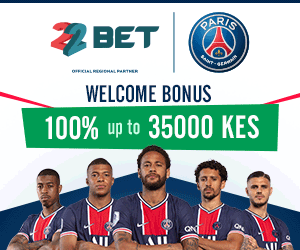 The salaries of KRA employees in Kenya vary depending on an individual's rank and years' of work experience. Also, the net pay depends on whether you are a permanent employee or not.
The highest paid employees at KRA are commissioners, starting with KRA Commissioner General who earns Ksh 1.2 million to Ksh 2 million per month. The commission general is followed by other commissioners who pocket Ksh 700,000 to Ksh 1.2 million each per month. Besides pocketing the monthly pay, the top leadership takes home annual bonuses based on targets achieved, if they surpass the revenue target, they will end up pocketing in excess of Ksh 1 million each.
KRA has offices in each county and several stations. Those who head each region report to the commissioners. The top managers in each region, eg Coast, earn Ksh 600,000 to Ksh 900,000. Below them are Station Managers who earn between Ksh 400,000 to Ksh 600,000.
We also have Senior Managers and other Managers who pocket Ksh300,000 to Ksh 500,000 per month. Below them are supervisors who make Ksh 160,000 to Ksh300,000. Below Supervisors are officers who earn between Ksh 80,000 and Ksh 150,000.
There are also casual workers, who are increasing significantly, they earn Ksh 30,000 to Ksh80,000. Also at KRA are interns who earn Ksh 20,000 to Ksh40,000.
Initially, KRA salaries used to rise annually but for the past 3 years they have stagnated. One surprising thing is that Graduate Trainees, who used to be employed immediately after college, are not employed anymore. Moreover, those who were recruited two years ago started with lower salary scales than their predecessors.