Which is the best business to start in Kenya without capital?You might be having entrepreneurial mind, the heart is willing, the body is willing and your conscience is ready to be involved in something that could change your life, but you are lucking one thing, CAPITAL.
As you are sitting alone in your room, perhaps biting fingers as you curse your ancestors, remember that there is something you can start out there with absolutely no capital.
I hope at the end of this article you'll pick something useful to help you make a change in your life and inspire the surrounding.
What exactly are some of these businesses people start with no capital? The following is an exhaustive list: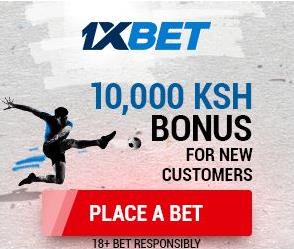 1. Cleaning services
Cleaning services is the kind of business where one moves around people's houses to do general home cleaning.
The business started becoming popular when women said no more to 'housewife' tag and started venturing into business and started pursuing white collar jobs, making them so busy to perform basic chores in their houses.
The demand for people to work in their homes increased significantly to a level where those who had 'eyes' started offering cleaning services. They eventually met a gold mine, which is keeping them going until now.
Starting cleaning services does not necessarily require one to personally work in homes that need the services. Your work will be to search for homes which require the services and then look for people to do them-they are all over.
Some of the work you will be doing is cleaning sofa sets, floor, utensils, bed sheets and all items that need urgent attention.
I know many are wondering who is fit to start the business. Without beating around the bush, I can assure you that even if you are a degree holder once you start the business; you'll thank God several times for leading you this direction.
On average, someone can make over Ksh 500 per day from a single client and it's possible to have several clients per day, the best time being weekends.
2. Data Analysis
Data analysis is basically lucrative business for any graduate as long as they have basic skills in Microsoft Excel and Word.
The growing number of students who enroll for post graduate degrees have increased the demand for Data Analysts who would help them to complete their projects. Also, many companies require people to do surveys and data analysis for them.
Starting data analysis services do not require any capital as long as one has a laptop, desktop or a cyber café near you. The only problem is to get clients to provide you with the tasks.
3. Mitumba Business
Second hand clothes business is common in Kenya, both in towns and remote villages. It requires no skills to operate as long as you have good communication skills as well as basic education.
Mitumba business is categorized among the businesses that require no capital to start because it's so easy to get suppliers, one doesn't necessarily need a room to operate the business from, and since purchasing them is very cheap, the supplier can give you on loan to repay once you have made your sales.
To start mitummba business, you need as little as Ksh 1,000
4. Shoe Shining and repair
Shoe shining is another type of business you can start with absolutely no capital. Just take your home chair, shoe polish, a towel and a brush to a nearby market; you'll be surprised how easy it is to make money in Kenya.
Starting shoe shining business may cost as little as Ksh 100 and up to Ksh 50,000 you will be operating from Nairobi CBD.
5. Roasting /boiling maize
I like interacting with people who do business believed to be for the poor where they reveal to me secrets that no one can get. Some of them confirm that they started their business with just Ksh 100 while others say that their first stock was from their relatives, and it was free.
Last month, one of them who operate his business from Githurai told me that he found himself on the business due to chance. It happened that his relative had visited him, and in her basket were some maize. Since he could not eat all of them, he decided to boil some and sell to his neighbours, the result was amazing. The following morning he used the Ksh 300 he had collected from the sales to purchase the first stock at Gikomba market.
As we were discussing, he actually told me that in a good day he can make a profit of up to Ksh 3,000.He normally buys one maize at Ksh 10 and sells it up to ksh50.
Speaking sarcastically, he wondered why the 'suit wearers struggle to wake up at 5 am and end up being paid peanuts when he doesn't even struggle to run the business.
6. Car Wash in the Village
People in the village where water is freely available are privilege. Starting a car was in the village is absolutely free.
You only need a towel and soap, and nothing else .However, people in town require some capital to enable them start a car wash business.
One thing you should be aware of is that, among all the businesses we have mentioned above, none beats car wash business in terms of profits. Imagine washing one small vehicle in the village is Ksh 100 and in towns like Nairobi and Mombasa it's more than Ksh200. Washing a truck can earn you Ksh 2000
7.Land brokerage
You can become a broker where you search for people selling land and link them to buyers,then earn a commission.This type of business doesn't require any resources.
8.Freelancer Driver
Another opportunity you can create for yourself is to become a freelancer driver.You may find a company whose driver is on leave and they want someone to drive the company car temporarily.Or in a certain town,there are people who need short term drivers,or people who are not used to a new road.Freelancer driving is one of the untapped business opportunities in Kenya.
9.Blogging
We are bloggers and some of us started this business with zero capital,just creating a free blog and creating content.If you have passion for writing,you can start your own blog and create an impact in the blogosphere.