If you are a serious blogger, you must own more than one website. There is one scenario that occurred last year that left one of the most popular bloggers disoriented.
The blogger's website was ranking number 17,000 globally, he had invested quite a lot of money in promoting and maintaining it.One morning, he woke up only to discover that the site had been hacked and everything deleted from the hosting company Cpanel.Upon inquiring,he was told that he can't recover the site anymore because the content has been deleted, the only thing he can recover is the domain name.
The blogger was making over $3000 per month from the site, all these monies were lost in just a blink of eye. To make matters worse, he didn't have a backup website.
When you begin your journey of blogging, you may not know some survival secrets but as you research, you discover numerous things ignorant bloggers are not aware of. One of them is the fact that you must have at least one website, the main website and a backup website. You don't have to run the two websites concurrently, but as long as one website is on standby, you can at least be safe.
One thing we learned as Venas News is that there are numerous bloggers who visit our site and source the content from us on daily basis, which means what we write is what they post. By doing so, we share online traffic. But the good thing is that we have other popular websites which are not registered under our names. This one is advantageous to us because the other bloggers will be so much engrossed to Venas News leaving the other sites flourishing. That's the same tricky other popular bloggers employ.
Another advantage is that the income from more than one blog will be sufficient enough to keep you going. If the other 3 sites bring $4000 and this one generate $6000,the total amount will be $10,000.Even if Venas News is not working, we will still survive.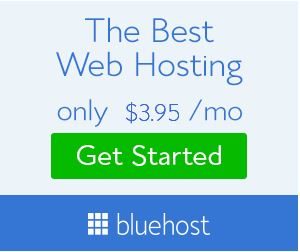 There is also something I saw last month. When Sportpesa closed,there are websites which lost traffic significantly. The sites are those with domain names bearing the name Sportpesa.Currently, people are not searching for Sportpesa tips and jackpots, what they are searching for is whether Sportpesa will be back or close forever. If your site had the domain name sportpesa jackpot or sportpesa tips, people might not be interested to visit it.But there are intelligent bloggers who had back up sites, they can start building the sites as they wait for Sportpesa to resume operations.
Finally,if you have one website and perhaps you want the best hosting company where you can host more than one website in one package,join Bluehost.Click here to sign up for free.Bluehost allows you to host more than 30 websites in a single plan.