DIRECTOR OF HUMAN RESOURCES FOR A LEADING CHRISTIAN UNIVERSITY JOB
INTRODUCTION
Africa Nazarene University (ANU) is a dynamic Chartered Christian Wesleyan Liberal Arts University, which is founded on an education philosophy that is premised on the understanding that a good education that is essential for the holistic development of individuals rests on the integration of faith and learning. This integration of faith and learning provides the foundation on which students are nurtured towards intellectual maturity and moral integrity. The University serves a diverse student and staff population from many Countries and entrenches values and principles of diversity and Inclusiveness in its recruitment process and marginalized candidates including women are encouraged to apply.
The University has appointed Career Options Africa (Kenya) to manage the recruitment process to fill the following vacant position following the retirement of the current incumbent, with a qualified and competent Christian candidate committed to the Mission of the University of changing lives through offering a quality and holistic Wesleyan Liberal Arts education.
DIRECTOR OF HUMAN RESOURCES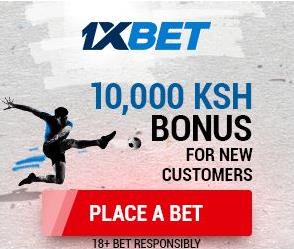 Reporting to the DVC Administration, Finance and Planning and as a member of the University's Senior Management Team, the Director of Human Resources contributes to the development and delivery of the University's Vision and strategy.  In this regard, the position shall be responsible for building a highly competent, dynamic and motivated human capital pool.
Key role purpose and principal accountabilities include:
Developing and implementing a sound but sustainable HR strategy to among other things ensure quality and sustainable staff engagement, staff development and staff retention initiatives.
Developing and implementing organizational development (OD) Strategy that supports the achievement of the University's corporate objectives.
Strategic accountability for scoping a new approach to leadership, management and engagement in order to create a people first University culture.
Ensuring best Human Resource Management policies and practices, to support the achievement of the university's objectives in a rapidly changing education sector while upholding the rich Christian values of the University.
Ensure that the University is in full compliance with relevant statutes regarding HR Management in the Higher Education sector including Labor, Occupational Health and Safety as well as Higher Education laws, regulations and standards.
The ideal candidate should meet the following minimum requirements, either;
A Ph.D. degree in Human Resource Management or related field, with at least 8 years working experience in an HR position, four (4) of which must be at HR Director Level, with full IHRM membership
Or
A master's degree in Human Resource Management or a Social Science with 10 years relevant experience in an HR position, five (5) of which must be at HR Director Level, with full IHRM membership
REMUNERATION
The successful candidate will be offered a competitive remuneration package within the market pay for the higher education sector.
HOW TO APPLY
Visit www.careeroptionsafrica.co.ke  and www.hreastafrica.com for more details on this position
Send a one page inspiring cover letter together with your CV supported with scanned copies of relevant academic and professional certificates, National Identity Card or Passport, testimonials, and other relevant supporting documents to [email protected]  by 15th September 2019 with DIRECTOR OF HUMAN RESOURCES on the subject line.
CVs will be shortlisted as they are received and the earlier the application the better.
Requests for clarifications and any additional information can be sent to the same email.
ANU is an Equal Opportunity Employer