If you are a small blogger in Kenya, you're definitely in trouble, you need to think outside the box.I have been witnessing blogging trends in the country and to be sincere, everything is worry for upcoming bloggers.
I started blogging in 2013 when only a couple of websites existed. That time, you could write one article, share it on Facebook and within a day it receives 100,000 views. Over time, social media and Google started limiting audience reach. What worsened this was the Trump Fake news stories which his opposition blamed for his victory. Google, Facebook and Twitter started censoring content, which ended up killing careers of hundreds of bloggers.
Due to low traffic, major sites, even authority websites looked for new strategies, one of them is to work on keywords. They used keyword tools like Semrush to search for top keywords in Kenya.Tuko, Citizentv, Kenyans and other top sites aggressively posted articles featuring top keywords. Previously, such articles were only traced to sites like Venas News, Softkenya and Kenyaplex but now they are all over. Henceforth, Nation, Star, Standard and all other sites will start writing more of these articles and at the end of the day, small bloggers will lose.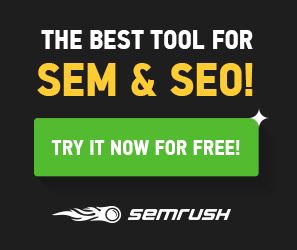 When you are a blogger, you must have concrete strategies. As you realize that your career is at stake, change the route and leave the rest in a crowded environment, by the time they realize that, you'd be ahead of them.
You all know about the recent Google Algorithm changes which favours diversity of a site, gives priority to established media houses and authority sites. The algorithm negatively impacted on small sites resulting to ballooning of traffic for major sites. It's because of this that hundreds of Kenyan bloggers have given up on blogging to concentrate on other ventures. Even so, there are professional bloggers who will never quite, they have devised ways to tackle the issue of traffic. One such blogger is the owner of this blog (Venas News). We realized that almost every blogger, even major news sites, was referring to us for keywords, we changed direction and focused elsewhere. While others were determined to kill Venas, we decided to concentrate on outside Kenya through different websites which are now more popular than Venas News and brings more income than our principal site. We let them continue stealing old keywords from Venas News.
We also moved from AdSense to other ways of monetizing our blogs. Currently, we work with niche sites and so far we are excited about this. AdSense is good but the problem is that your income depends on traffic, if you don't have traffic, your AdnSense income will be meagre. But with affiliate marketing, sponsored content and standalone banners, we don't need millions of traffic to make substantial amount from blogging. In a day we can get 100 visitors, sell one item and make Ksh20,000 whereas someone with 100,000 visitors per day makes Ksh 12,000 daily from AdSense.
In the coming weeks, or months, we foresee exodus of small bloggers from the blogosphere as their websites traffic shrink to worrying levels, bigger sites will grow exponentially and start competing amongst themselves. The major casualty will be Tuko which has been focusing more on keywords.
The only bloggers who will survive are those in technology and gambling industries, moreso those who aren't utilizing AdSense.
If you wish to start a blog, don't dare start a news site, they are saturated and Google won't give your site a priority. It will take up to 20 years for it to be at par with other major sites. I would suggest that you start a niche site, probably on technology where you will review products and make money through commissions. In future it will be hard to receive even 300,000 visitors per month.