The bodies of Miriam and her daughter whose vehicle sank in Likoni Channel have been found.The vehicle was spotted 57 metres from the surface of water by South African divers who were hired by Miriam's fami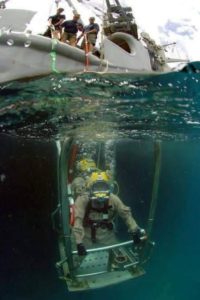 ly to help in retrieving the body.
The Divers announced the breaking news after 6 hours of searching. However, they stated that the process of retrieving the vehicle from the bottom of the sea is complex and that it may require more reinforcement.
In addition, the divers reported that they spotted two other vehicles which had sunk before.
The next step is to retrieve the vehicle and the two bodies. If the process of recovering the vehicle won't be successful, the divers will only recover the bodies.It will take them one to 3 days to recover the bodies.