Kenya Power has one customer care number which is 95551.This is the number you will call or SMS if you want to report a problem. For example, if someone visits your home and threatens to disconnect electricity, confirm whether he/she is a genuine by using the customer care number provided above.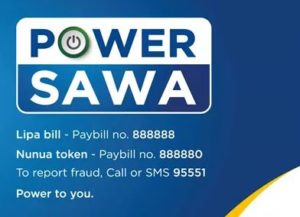 To know whether he is a genuine staff, send EKP then staff number and send to 95551.KPLC will confirm whether he is a genuine staff or not.
If you have a problem with electricity in your area, the hotline number to call or SMS is 95551.Make sure you save this number because it will help you in future. Nowadays there are many fraudsters who purport to be KPLC staff, before you are conned ensure that they are genuine KPLC staff by sending the message outlined above or call KPLC for help.
KPLC also has other important numbers you should call, one is for Airtel and another one for Safaricom.The numbers are:
Safaricom:254703070707
Airtel:254732170170
If you want to buy KPLC tokens, use the business number 888880