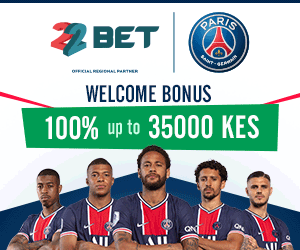 KDF Salaries are based on the rank of an officer.The lowest paid officers are those in training who earn Ksh7,172 per month followed by privates who take home Ksh 19,941.
The good thing about being in KDF is that in the barracks,the food is subsidized,which gives one opportunity to save.If your monthly salary is Ksh90,000,you can save up to Ksh60,000.
Below are salary scales for the KDF officers in Kenya:
Chief of Defence Forces (CDF)-Ksh 894,897
Lieutenant-Generals -Ksh632,984
Colonels Ksh-153,317
Lt-Colonels Ksh-130,735
Majors Ksh-102,106
Captains Ksh73,182
Corporal Ksh 32,250
Lance Corporals Ksh26,509
Privates Ksh19,941
The salaries above are exclusive of allowances. The allowance for a new recruit is Ksh7,172.
A cadet receives allowances amounting to Sh11, 852 per month while an Officer Cadet who has served three years earns Sh24, 520 p.m.
Looking at the salaries, the army earn more than the police officers by a huge margin.
One of the things that army officers enjoy most is the fact that in the barracks, the prices of all commodities are half priced. If, for instance, the normal price of sugar is Ksh 120, then expect to buy the same at Ksh70 or less .
KDF soldiers also receive hefty allowances when deployed outside the country for a peace mission. Their daily allowances range between Ksh 5,000-Ksh 10,000.
To join Army,here are the qualifications:
(1) Must be Kenyan citizens.
(2) Age – Between 18 and 26 years old.
(3) Education – A minimum of mean grade D (Plain) in KCSE.
(4) Be medically fit.
(5) Have no criminal record.
(6) Minimum Height – 5 ft 3 in. (5'3").
(7) Minimum Weight:
(a) Men – 54.55 Kg (120 lb).
(b) Women – 50 Kg (110 lb).
(8) Women candidates must NOT be pregnant.