This young man is called Philip Omware or Kwach as he was popularly Known. He hails from Nyakach around Obanda ( if am not wrong ) . Obanda is past Pap Onditi on your way to Homa Bay.
Kwach sat his KCPE exams at Obanda Primary School in 2003 , I think he was in the same class with the likes of Julius Japen, who was also at that school those days. Julius and his friends from Obanda used to visit me at Thurdibuoro during weekends or when they came to watch the local football matches at Aomo Primary School which shares a fence with Thurdibuoro .
Kwach was the second best candidate that year (2003) at Obanda with 419 out of the total 500 marks.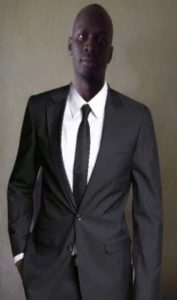 Now , Let me tell you something about Obanda Primary School, I have lived around those places for more than two years ; this is a rural school in the heart of Nyakach and a pupil scoring 419 in that school is no mean feat!
The best candidate at Obanda that year was a guy by the name Victor Oyuga who scored 429 / 500
Kwach was called at Maseno School but ended up at Thurdibuoro Secondary School due to fee problem , where he studied upto form two later joining Sawagongo High School where did his form three and four, scoring grade A- in his KCSE exams .
He later joined MultiMedia University where he studied Bsc Telecommunications Engineering and graduated with Second Class Upper .
Luck had not come his way yet.
This was among the innocent souls that were lynched in Butula and they want us to believe it was a case of mistaken identity
He has left behind a wife and a kid.
We need to collectively tackle the issue of unemployment as a country, it is finishing our youth.
May the souls of the six who were mercilessly killed hustling to feed their families through rightful means rest in peace.