Bluehost 2019 Black Friday has officially kicked off where bloggers and businesses can purchase a plan for as little as $2.65. The priced has been reduced by 60% to enable everyone move to the best web hosting company in the world
Bluehost currently hosts over 2 million websites, a prove that it's the best among the best. During this Black Friday, all plans will be sold at a discount where the cheapest plans, Starter plan, has been discounted from $7.99 per month to $2.65.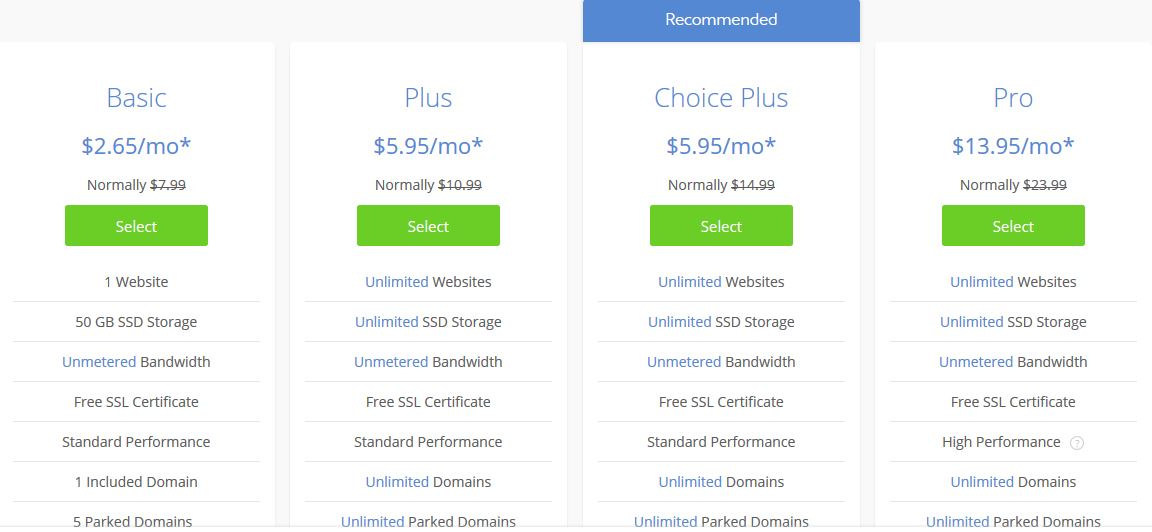 If you have been having issues with your current host, it's time to move to Bluehost before the Black Friday period elapses. You can start with the starter plan and upgrade over time. For those with viral websites, there is VIP and Dedicated Servers which are also cheap this time around. For dedicated servers where you don't share server resources with anyone, the monthly charges are as low as $79.99 down from $119.99. You can check the cost of other plans here
Migration of a site to Bluehost takes less than a day. All you need is to visit Bluehost via this link, choose a plan and, make the payment. You will then be allowed to migrate your site to the hosting company.
Bluehost stands out as the most secure web hosting company. It's also recommended by WordPress as the best for WordPress sites.