Huduma Centre has become one of the most reliable Programmes in Kenya since the Jubilee government took over leadership.Services offered at Huduma Center include processing ID Card,Birth Certificate,NHIF,NSSF Card,KRA Pin,Certificate of Good Conduct and many other documents.The Huduma Centres are found in regions like Nairobi,Kisii,Siaya,Kisumu,Mombasa,Nakuru,Nyeri,Thika and many town centres in Kenya.
Devolution Cabinet Secretary Ann Waiguru introduced the most innovative government program in Kenya where citizens will get most of the government services under one roof within a short period.
The program has been praised by all Kenyans,arguing that some of the services which used to take 3 weeks to be effected can now be done within a single day.
This program received an award in  2015 from the United Nations for efficient service delivery.Ann Waiguru received the award on behalf of Kenyan government.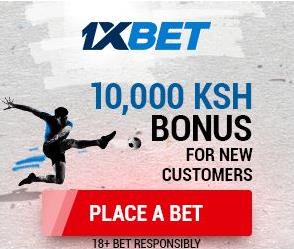 The following are services offered at Huduma Centers.
Renewal of Drivers licenses and Status check
Duplicate National Identity Card
NHIF Registration and Claims
NHIF Member Statements and accredited Institutions
PPOA Filing reviews and /or addressing complaints in procurement and disposal
Student Loan Application – HELB
Student Loan Repayment Services – HELB
NSSF Member Statements and Benefits
Reporting Corruption – EACC
EACC Clearance Certificate
Status of Pension Claims
Kenya Police Abstract
Community Policing- NyumbaKumi
Public Complaints through the Commission on Administrative Justice – Ombudsman
Assessment and Payment of Stamp Duty – Lands
Nairobi City Single Business Permit
Issuance of Seasonal NCC tickets
Search and Registration of Business Names
Registration of Welfare Groups
Paying Tax
Marriage certificates
Passport application
Birth Notification/Registration (immediately or within six months after date of birth).
Birth Issuance of birth certificates (immediately or within six months after date of birth).
Birth Late Notification/Registration of birth of children born of Kenyan parents in Kenya (after expiry of six months from the date of birth) and Issuance of birth certificates
Birth Late registration of birth of children born of Kenyan single mothers in Kenya
Birth Late registration of birth of adults born of Kenyan parents in Kenya
Birth Late registration of birth of adults born of non- Kenyan parents in Kenya
Birth Registration of births of Kenyans occurring abroad and issuance of Kenyan birth certificates
Birth Birth Re-Registration Upon Legitimacy
Birth Birth re-registration upon recognition
Birth Prenatal Care/Antenatal Care
Birth Postnatal Care
Birth Placement at Public Pre-Primary and Primary Schools
Birth Registration of KCPE Examinations candidates
Birth Placement at Public Secondary Schools
Birth Confirmation and Verification of KNEC Exams Results
Birth Replacement of Lost KNEC Certificate
Birth Placement for Universities and College Education in Kenya
Birth Registration for KCSE exams
Birth Application for Education Loan/Application for Higher Education Students' Loan
Birth HELB clearance Certificate
Birth Internship programmes
Birth KASNEB Registration as a new student
Birth Registration of Adult Education
Birth Certificate in Special Education
Birth Diploma in Special Education
Replacing NSSF card
Birth Replacing NHIF card
Birth Replacement of National Identification Card
Birth Issuance of Police Abstract
Birth Replacement of Birth Certificate
KRA PIN Registration/ PIN Update
Birth Tax Compliance Cert.Application
Birth KRA PIN Data correction e.g. change of particulars
Birth Tax return filing (upload & submission)
Birth Application of Tax Compliance Certificate
Birth Application for Tax Amnesty for Diaspora Citizens
Huduma Centers can be found in the following areas:
o Nairobi, GPO, City Square
o Nakuru, GPO
o Kakamega, GPO Kakamega
o Nyeri,Provincial Headquarters
o Mombasa,GPO Mombasa
o Kisii,GPO Kisii
o Wajir,GPO Wajir
o Bungoma,GPO Bungoma
o Kitui,GPO Kitui
o Machakos,GPO Machakos
o Eldoret,GPO Eldoret
o Kisumu,Former PC Office
o Embu,GPO Embu
o Kajiado,GPO Kajiado
o Meru,GPO Meru
o Siaya,GPO Siaya
o Isiolo,GPO Isiolo