What will you do if your vehicle develops a mechanical problem somewhere in Kenya when your regular mechanic is not around? You obvious go online to look for help. Some mechanics are not vetted while others are verified by companies like Mechanic On Call. Now the process of finding a reliable mechanic in any part of Kenya has been simplified, thanks to Mechanic On Call, an established company that connects mechanics to Kenyans with vehicles that need mechanical attention.
How to get a mechanic online via Mechanic On Call
Step 1
Download the App from Google PlayStore(click here to download)
Downloading will take less than a second
Step 2
The mechanics in this App are grouped based on regions. If your vehicle developed a problem while in Nakuru, you will certainly get a verified mechanic in the App who comes from the region.
Step 3
Select a region, then a mechanic from the list provided. You will find a list of phone numbers to call. Once you make a call, a standby mechanic will show up, who will promptly deal with the issue.
If you have any problem, the customer care number to call is +254 719 661 121
You can also visit Mechanic On Call website to learn more
It's good to download the App so as to use when the right time comes, follow this link to download
Here are full details about Mechanic On Call
The Company
Mechanic on Call ®: Established to offer Motor vehicle owners reach fast and reliable mobile auto mechanic repair services through the online Mechanic on Call App.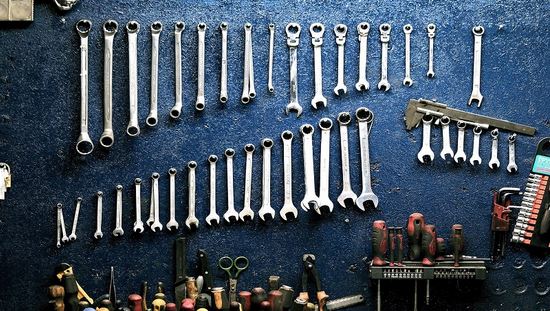 To become one of the leading online On-Call service mobile auto mechanic services company in Kenya and The whole World.
To establish a standard and world class one stop connect and reference online On-Call service to auto mobile owners for mechanic services of our services and brand will not only be accepted in Kenya but also in other countries in the world.
To provide professional online service link using Mechanic on Call App to conveniently find the closest automobile auto repair, maintenance services and other auto repair related services that will assist businesses, individuals, households and non-profit organizations who own automobiles in ensuring that their automobiles are always in good shape and under emergency situations. We want to build online on-call services for these clients to favorably connect with all leading Service providers in the automobile maintenance and repair services industry.
Our Business Structure (Why Us)
The Mechanic on Call is an online connector to mobile auto mechanic repair and maintenance business that we intend starting small in Kenya, but hope to grow big in order to favorably be the leading partner with automobile repair garages and automobile servicing centers in the industry both in Kenya and on a global stage.
Building a solid business structure that can support the picture of the kind of world class business we want to own by Linking with the best hands within our area of operations.
We have partnered with some of the best and certified garages who have the latest auto mechanic tools and equipment that can easily be moved from one point to another.
The assurance that mechanics are selected from a pool of certified and highly experienced auto repair mechanics and technicians in and around Kenya and also from any part of Africa as the business grows.
Our memberships have the required trainings that meet the expectation of the customer and partnership with leading mobile mechanic repair companies, auto repair garages and service centers in Kenya and Africa.
At Mechanic On Call, our client's best interest will always come first, and everything we do will be guided by our values and professional ethics. We will ensure that we hold ourselves accountable to the highest standards by meeting our client's needs precisely and completely.
To cultivate a reliable online platform for the Mechanic on Call Mobile App that provides a stable human interaction, sustainable approach to fair costing and at the same time offering work for the mechanics to earning a living, and living in our world, for all our partners, employees and for our clients.
Our Reference Product and Services
Mechanic on Call® is established with the aim of offering this service to connect and refer customers in need for mobile mechanic repairs line of business.
A wide range of both corporate and individual clients who would need the services of a mobile mechanic repair and maintenance service.
Mechanic On Call App which we have created, will enable us reach out to various corporate organizations and households who we know can't afford to do without our services.
Banks | Insurance Companies and other related Financial Institutions | Blue Chips Companies | Corporate Organizations | Manufacturers and Distributors | Transport Companies | Haulage Companies | Individuals and households | Education Institutions with Transportation System for Students
How can we help?
Feel free to contact us any day and time of the week.