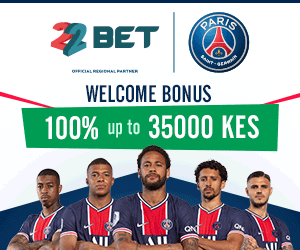 I am Peter from Kisii.I joined 2012 in high school here in Kisii with my step brother who is my age mate. We were in the same class. In standard 8 I scored 365/500 marks and my brother scored 201 marks but since my father wanted us to study in the same school, he had to ensure that we joined together.
In form one I performed well, I got B+ but as I continued progressing, my performance started to decline. In form two, I started scoring the same marks as my brother. I thought it was normal but continued to work hard.In form three first time,my score was D plain.It's after my brother scored more than me that I started getting worried. It forced me to ask my father what could be the problem.One mistake I made was to ask him in front of my step monther.As we were discussing while he encouraged me,I heard my step mother commenting from kitchen,"kama kijana ni mjinga,ni mjinga".I sensed there was something wrong, even my father started doubting my performance.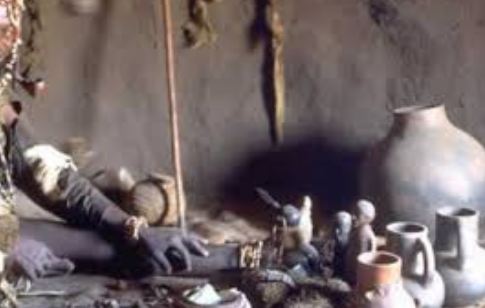 To be honest, I was reading but almost every content evaporated immediately I finished reading. In exams, my head could block completely. I persevered until I finished form four in 2015 and scored D- while my brother scored C plan.I saw my step mother congratulating my brother as she rebuked me.
I decided to become a mechanic after school. However, there was something strange I got under my mattress that shocked me. I normally don't check what is under my mattress but that day I decided to clean it and remove the mattress cover. That was the first time I met face to face with witch craft. Under the mattress there was human ear, snake skin, a horn and some items which were tied in my handkerchief which I had lost before. I called my father to come and witness. He couldn't believe his eyes after witnessing that. He immediately called my step mother to ask her whether she knows what could have transpired.
When she (step mother) came, she took the issue casually. Instead of getting shocked, she just took the things and started burning them. My father hurriedly moved to his bed to check whether it had the same items. He also found things tied in his tie which were placed under the mattress.
My father was furious,he called my step mother to ask her who she thinks put the things under our mattresses.When she saw it was serious,she angrily responded,"sasa mnanitusi mchawi,mbona mnataka kuniwekelea?" That evening,my step mother parked her clothes and went but before she left,this is what she told me,"maisha yako yote utateseka,hata shule nilikutenda".That statement made me realize she was behind my woes in school.
The second day was peaceful until the third day when my father got a message,"mtaniona",which was from my step mother. Now we knew things will be worse and we had to find a solution.
My father called elders from our home who advised him to go the traditional way. One elder suggested a herbalist by the name Mugwenu who is famous in Western Kenya. His number is +254740637248
His other details are:
Phone number:  +254740637248
Email address: [email protected]
Website  www.mugwenudoctors.com.
My father booked an appointment with Mugwenu .The first day we went to his office to explain our problems and after two days,he came to our house. Don't joke with witches.If my father knew he had married a witch,he couldn't have allowed her to freely interact with me.This woman had planted things almost the entire room even at the gate. Mugwenu took 8 hours to remove them.He even told us it was a matter of time before one of us died.I even discovered she was the reason I failed exams.
My father made sure that woman didn't find time to come, even the entire village which witnessed as Mugwenu remove things from our compound put a curfew on her.
In 2016 I went back to school,in form three this time.I was feeling fresh and ready to learn.I did my KCSE exam in 2017 and managed B+,I am now pursuing Bsc in Statistics and Economics.But the lesson I have learned made me hate step mothers.The woman almost ruined my life.