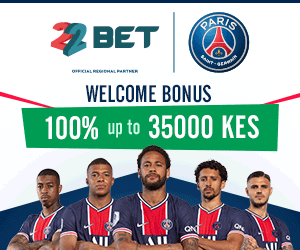 Marrying a Nairobi woman is like digging your own grave. The ladies in this city are only good for hit and run but not for marriage. One thing that irritate men most is the fact that they are very insensitive to things that matter in life, like being faithful.
If you are planning to get married, it's better you source a wife from the village but if you want to die young, go for the Nairobi women.
Here are concrete reasons why you should not marry Nairobi women:
They are expensive to maintain
Nairobi women are used to first class lifestyle which demands that a man must have money. These ladies would buy clothes and shoes every month, buy Pizza every Tuesday and Friday, go to Java at least twice a month, use Uber almost all the time. To make matters worse, they don't use their money, but cash from men. For a broke man, it will be hard to keep a Nairobi woman.
They will easily cheat on you
Research conducted in Nairobi in 2018 showed that at least 70% of married women in Nairobi have boyfriends. The research further added that the working class have boyfriends at their work place. So when you marry a woman who's used to urban life, be ready to be heartbroken because she must cheat on you. These ladies don't see cheating as a big issue.
If a Nairobi lady, whether married or not sees a man with money, they will follow that man to wherever he goes as long as she gets the cash.
They love freedom, being single and independent
Nairobi women enjoy being single, alone and with freedom to do whatever they want. Once a lady in Nairobi gets money, she will refuse to be someone's wife because she needs freedom to meet her friends, go out and party like an animal. It won't be an easy task to marry and keep a woman who understand Nairobi lifestyle.
They will never appreciate your efforts
No matter how hard you try, Nairobi wife won't appreciate your efforts. These are people would enjoy receiving and receiving but they won't say thank you. A woman who is thankless is capable of even killing you when you don't give.
They will dump you when you go broke
If by chance you lose your job and go broke, Nairobi woman will dump you immediately without a second thought. Worse still, she will start dating your friends and even get married to them.
Alcoholic
Nearly all women in Nairobi take alcohol and have little time for their families. An alcoholic woman will not have time for you, which is why you should not marry such a woman.
They know how to hide their character
There is no woman who knows how to hide their character like a Nairobi woman. This lady will pretend to be an angel and the moment you make a mistake to marry her, she will turn to be a real demon.
She will never be submissive
Nairobi women generally have negative attitude towards men, they also believe they are equal to men. Such women won't be submissive, they will always want to prove that they are equal to men.