Kiss FM presenter Andrew Kibe has posted a photo of him and the wife of Oliver Mathenge.In the photo,Kibe is seen holding tight Oliver's wife as he pulls her nyoyo up.She is also seen enjoying the moment as other women envy. Also in the group are other men who are having fun to. We don't know what happened afterwards.
Kibe, who earn Ksh500,000 per month at Kiss 100, is a fan of one-night stand, he can eat any woman anytime. His habit started after divorcing his wife almost a decade ago. Kibe was a pastor and later Satan's representative. He confesses that his best friend is a skirt.
Below is the trending photo: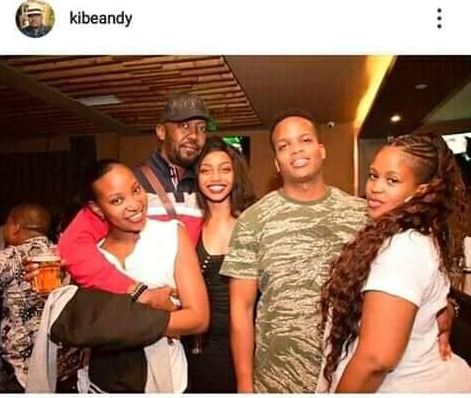 Oliver Mathenge confessed that he is alcoholic, the reason his wife is free with anyone in a club.