Last week we had a chance to interview Sam Vidambu,the king of mentorship whose name is in the lips of hundreds of successful Kenyans.Below is what we found out:
1. Tell us about yourself.
Sam Vidambu is the founder and CEO of Ambigen Group, he is also the President of Global Student Mentorship Center, a youth empowerment organization whose goal is to mentor one million youths in ten years, he is a youth mentor, transformational coach, and an author. He is a CPA, a son, friend, brother, uncle, and Mentor to many.
2. How was your childhood like?
Poverty. I was born and raised in poverty. I am born in a family of five, in a mud walled house, two roomed separated by a dirty sheet of clothe, and the house was grass roofed. We could go for days without food as my dad was a carpenter and mom was a housewife. I became the first child in my family to  go to campus. Remembering my childhood shows me that wherever you come from you can become anything you want.
3. You call yourself the king of Mentorship, why??
Success is a game of numbers. My Mentorship success  is based on numbers. I measure my success by the number of lives I impact. I have Mentored and still mentoring thousands of young people in various aspects of life. A king is the leader. He leaves an influence wherever he goes. He has confidence in his Mentees. That describes me.
4. When did you start Mentorship? 
In 2010 I was a young man finishing high school. I was a leader in school. Whenever there was a problem at school the principal used to come to see to help sought out the problem. That was when I discovered my talent in speaking and guiding. When I joined campus I became a leader in the Mentorship club. When in campus we used to go to high schools to talk to students, in other colleges and primary schools.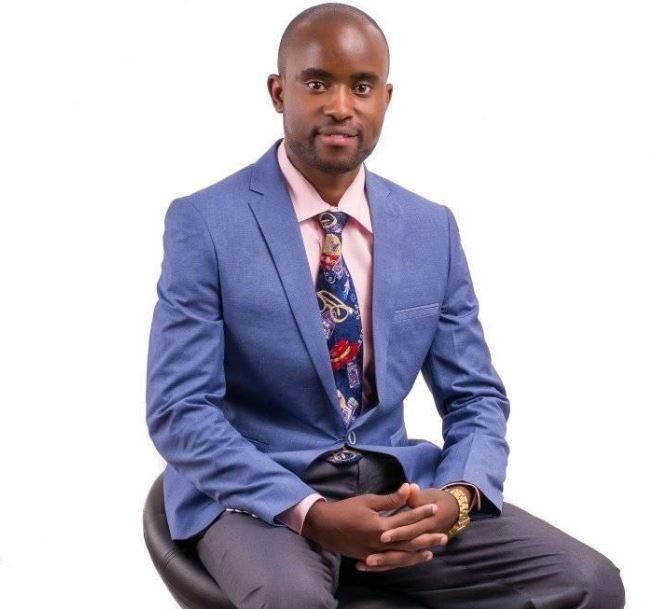 5. At what point did you start offering Mentorship sessions?
After campus I was employed  at an audit firm and I was earning some good cash per month but I quit my job to venture in Mentorship. My main aim was to help people so that nobody else could go through what I went through when growing up. I believe in feeding Minds, inspiring souls and Transforming Generations. So at our company, Ambigen LTD, we deal with Youth Empowerment- that's Mentorship, and Entrepreneurship. We teach young people on personal development. You can't grow academically or professionally if you're not grown personally.
6. Do we have enough mentors in Kenya
No. A role model is not a mentor. You can't have somebody Mentoring professionally just because he's a professor. I can't be your life coach just because I am older. I can't be your Mentor just because am sponsoring your education. Mentoring is in another level. You should be close to somebody, advice and guide. One needs to be certified. Not every public figure is a great Mentor.
7. Do young people seek Mentorship?
No. Most, especially ladies seek sponsorship not Mentorship. They don't want guidance because they think they know everything. They want Instant results.  They want miracles. They don't want to grow to develop themselves. They don't want to learn from mistakes.
8. What do you consider as the highlight of your success
It has been a great honour to receive high accolades e.g 254 Youth Entrepreneurship Awards, it just took me to another level.
I wouldn't have received the Award If I were not in Mentorship.
Mentorship has made me interact with big people in the country e.g Jeff Koinange, etc.
9. You're young , how do you Mentor your fellow young people.
It's always very crazy because we Interact and I also understand their problems well. I also challenge them it's possible to achieve whatever they want to achieve as young as they are.
10. Which trait do you treasure most
Trust. You can't work with someone you don't trust. Trust is key to success.
11. Which  skill do young people lack
Networking skill. We live in a generation where it's about who knows you not who you know. They should stop seeking work and start developing their skills then Network.
12. What animal do you associate with
Lion. I am the king. I am the best in what I do. I don't give up. I work. I never settle. I don't get enough of success.
13. Which is your favorite book
"Think and grow Rich" by Napoleon Hill. Success begins from the mind.