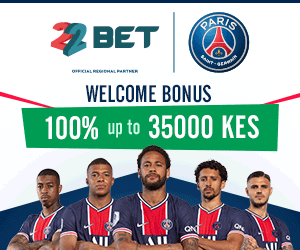 There are basic and advanced facts you should know about Certified Public Accountants(CPA) professional course in Kenya. This is one course every form four leaver and professional accountants aspire to pursue.CPA is a basic requirement by most employers of accountants. Without this qualification, it's hard to secure a job in the country with just a degree certificate.
Before you enroll for the course, here are the basic facts you should know about CPA;
How to register for CPA course in Kenya
KASNEB is the body that administers CPA in Kenya. Currently, there are over 100,000 Kenyans who hold a qualification in CPA.The minimum entry requirement for CPA is C+ in KCSE.Other requirements include:
Kenya Certificate of Secondary Education (KCSE) examination with an aggregate average of at least grade C+ (C plus) or its equivalent.
Kenya Advanced Certificate of Education (KACE) with at least TWO Principal passes provided that the applicant has credits in Mathematics and English at Kenya Certificate of Education (KCE) level or equivalent qualifications.
kasneb technician, diploma or professional examination certificate.
A degree from a recognised university.
International General Certificate of Secondary Education (IGCSE) examination grade C in 6 papers with C in both English and Mathematics.
Such other certificates or diplomas as may be approved by kasneb.
If your KCSE grade is not C+,you need to pursue kasneb technician or diploma course.
You can apply for the course at any nearest school that offer Kasneb training or visit Kasneb website, download application forms, fill them and send to the institution, Here is the website link https://kasneb.or.ke/
Upon application, it will take about two weeks to get a feedback.
CPA registration fee is Ksh 7,500, annual renewal fees is Ksh 2,000, registration reactivation fees is Ksh 4,000 while student identification card costs Ksh 500.
CPA fees structure
The fees structure is charged per Level and sections.CPA has three levels and each level has two sections.
Here is the school fees for each section
Section 1—Ksh 3,500
Section 2—Ksh3,500
Section 3—Ksh 6,000
Section 4—Ksh 6,000
Section 5—Ksh 9,000
Section 6—Ksh 9,000
To do single papers, here is the amount you will pay per section:
Single paper section 1 and 2—Ksh 1,750
Single paper section 3 and 4—Ksh 3,000
Single paper section 5 and 6—Ksh 4,500
Link to Kasneb fees structure: https://kasneb.or.ke/wp-content/uploads/2017/03/Fee-Structure-2019.pdf
The time it will take a student to complete CPA
To finish CPA to section 6 it will take you a minimum of 1 year. If you have already graduated with a relevant degree, Kasneb will except you from pursuing some papers. If you start from section 1, it will take you up to 2 years to complete all sections.
The problems arise when a student fails some papers. One rule that Kasneb has maintained is that you can't pursue a more superior level until you pass all the papers in your current level. If you fail in December, you have to redo in May.
On average, a student takes two years to complete all the sections. However, there are students who defer after failing multiple times.
When does Kasneb offer CPA exams
CPA exams are administered twice a year, November/December or May/June. The body has several exam centres which you are required to pick while registering. Exam centres are available on Kasneb website.
You are required to choose exam centre which is convenient to you.
Where to get reading materials
Reading materials can be obtained from your friends or any person who has done CPA before. But you can also visit institutions like Strathmore, Star College of Management, Vision Institute or KCA to get the reading materials. The good thing is that Strathmore books are being sold in almost every bookshop.
Kasneb also provides reading list for all Kasneb courses. The books are available in leading bookshops in Kenya.
Here is the reading list as per Kasneb; https://kasneb.or.ke/reading-list/
You can also buy CPA past papers from Kasneb.
Can you get a job with CPA only?
There are people who pursue CPA without going to college. The beauty of this is that one can get a job with CPA only. Most employers prefer CPA to degrees because they know how rigorous CPA is.In fact, with CPA 2 you'll comfortably become an accountant.
Salaries of CPA graduates in Kenya
If you are employed with CPA alone, your starting salary will be Ksh 20,000 to Ksh70, 0000.The more you gain experience, the more you earn. Those with CPA and undergraduate qualification earn upwards of Ksh70,000. Senior Managers earn in excess of Ksh 500,000 per month. Finance Managers are among the highest paid professionals in Kenya.Bluechip companies like Safaricom pay up to Ksh5,000 per month.
Where Can you get a job with CPA
With a CPA qualification, one can get a job in every sector of economy. There is nowhere accounting in no applicable.
How to get CPA result
SMS (for Safaricom subscribers only).
Candidates should send an SMS to 20558 using the following format to access their examination results:
Kasneb/registration number
Example, ATC/87061 where ATC/87061 is the registration number of the candidate.
The SMS service is at a premium rate of Sh. 10 per sms
Access through ekasneb (Mobile app – Google playstore and web portal – http://online.kasneb. or.ke)
Candidates who have not yet created an account on the student portal are advised to do so in order to access their examination results. The candidates should follow the steps listed below:
(i)    Create an account as a student using your registration number.
(ii)    Fill in the Examination, Registration Number, Date of birth and/or ID Number, Phone number and Country.
(iii)    Provide an email address and password and sign up. An activation link will shortly be sent to your email.
(iv)    Click on the activation link sent to your email to activate your account and login thereafter.
(v)    Click on resources and select "examination results".
Best colleges to study for CPA course
The best colleges to study for CPA course include: Strathmore university, Star College of Management, CA University and Vision Institute of Management.
Nearly 99% of CPA candidates study on their own. Those with reading materials do not necessarily enroll for teaching.
Is there a better professional course than CPA?
Yes.ACCA and CFA are better than CPA but they are more expensive.CFA is offered by ICFA and it costs a student more than Ksh 300,000 to complete.But the course is extremely marketable in Kenya.ACCA is cheaper than CFA but more marketable than CPA.
Professional body for CPA members
If you have successfully completed CPA, you are required to join ICPAK.When you are certified by ICPAK it means that you are competent enough to do all the functions of an accountant with professionalism and efficiency.