A complete lockdown is looming in Kenya due to spread of coronavirus. Already thousands of Kenyans have come into contact with coronavirus patients and it's a matter of time before the real effects are felt. This is the best time to prepare for complete lockdown in case the disease spreads to alarming levels.
In preparation, you should buy the following drugs and fruits:
Paracetamol
Panadol(pinkiller)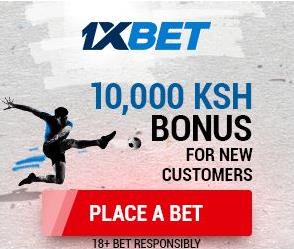 Syrup
Oranges
Lemons
Ginger
Pineapples
Coronavirus comes with a lot of pain, painkillers are important. You should also boost your immunity by taking a lot of oranges, lemons and pineapples. Immunity is the most important thing when it comes to viral diseases.
Fever is another symptom of the diseas, Panadol and paracetamol will be important. Ginger will also help to clear your throat and boost immunity.
It's obvious that hospitals will be full,all you need is to have the necessary drugs in your house.
The lockdown might last for two months. Make sure you stock the following:
Maize flour, one sack
Beans, half a sack
Rice, one sack
Charcoal,1 sack
Gas,13kg and 6kg
Enough sugar and salt
Cooking oil,10 litres
Unga ngano,1 bundle
Another important thing you should avoid is to invite relatives into your home. Please avoid contacts with people you don't live with. If you have children, don't allow them to interact with other children. Children can contract the disease and bring it in the house. In addition, avoid travelling in matatus and buses. You should also avoid churches and other crowded areas.
Another useful point.Please don't pay in cash.Load your MPESA account and pay via MPESA.
Finally,your MPESA account should always have money,at least Ksh20,000.
Coronavirus is not a joke,lock yourself in the house.